Assembly Election 2022: LED vans, virtual war rooms to social media, ways for virtual campaigning
This Assembly election is one of the most anticipated political confrontations of 2022 as the outcomes have a significant influence on the Lok Sabha elections.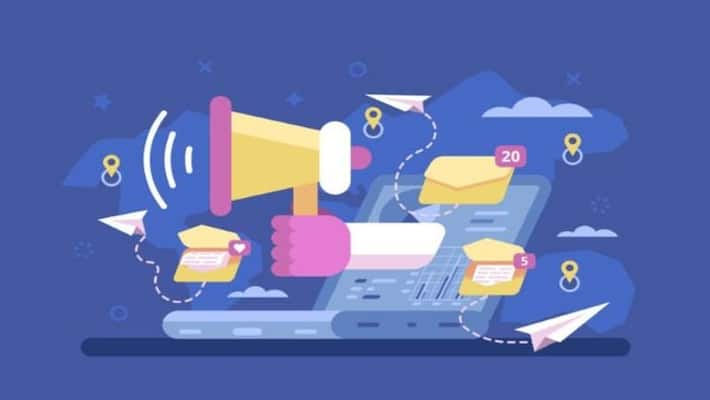 The dates for the next Assembly elections in Uttar Pradesh, Uttarakhand, Goa, Punjab, and Manipur have been declared by the Election Commission. In the aftermath of the unabated spike in Covid cases across the country, the Election Commission has banned all demonstrations, roadshows, and padayatras until January 15.
As a result, some political parties have announced the postponement of political gatherings and are focusing more on virtual rallies.
This Assembly election is one of the most anticipated political confrontations of 2022 as the outcomes significantly influence the Lok Sabha elections.
Sushil Chandra, the Chief Election Commissioner, urged political parties to campaign using internet channels rather than physical ones. All political parties have been instructed to campaign digitally whenever feasible and keep public activity minimum. Door-to-door campaigning is restricted to a maximum of five members per campaigning team.
The digital campaign includes promoting political and electoral campaign material on social media platforms like Twitter, Facebook and Instagram. It also includes reaching out to voters with audio messages, phone calls, videos and LED screen-mounted vans from small towns to remote villages.
Also read: Punjab Election 2022: Arvind Kejriwal reveals 10-point 'Punjab Model'
So, let's look at how some political leaders and parties are seen adopting the methods of American election campaigns.
Virtual war room: Ashish Gupta of digital marketing company Make You Big said that virtual war rooms are finally being built to woo voters through different methods. War rooms of parties like BJP, Congress, SP, and BSP have about 150 people working for them. At the same time, minor parties have a team of 80 people. If a candidate's war room is to be operated in any Assembly, a group of at least ten people is required.
Call Centre: Parties and leaders are also setting up call centres. A call centre is a part of the war room, which directs voters' calls to candidates to motivate them/party and concerned leaders to seek suggestions, listen to problems and provide solutions.
Video and photographic designers: Now that everything is digital, video and graphic designers play an essential role. A war room consists of five to six people who create video and photographic content for different social media apps floated through various platforms. This team prepares the profile of the party and leaders with photos and videos. Ashish explains that political leaders or parties already in power are promoted on all social media platforms -- Facebook, Twitter, Instagram, LinkedIn, Koo, YouTube through photos. On the other hand, videos 30 seconds to 6 minutes long are also made for different apps.
Social Media Handlers: According to Pankaj Parashar, founder, Rambo Media & Communications, at present, every party has a plethora of such handlers. Political parties also outsource such handlers during elections. The work of these people is vital and responsible as they need to keep a tab on what is floating on social media is true or false. It is the responsibility of this team to use each content wisely. These people create groups, connect with people through WhatsApp and Facebook, and promote the party.
Also read: UP Election 2022: Shiv Sena to contest 50-100 seats in Assembly polls, announces Sanjay Raut
Live Video: Pankaj Parashar explains that live videos were used a lot during the West Bengal election, and this time, a lot more will be used in the upcoming elections in five states. Live video streaming is arranged through Facebook, YouTube and Twitter. Pankaj explains that live video streaming is a better option keeping in mind the protocol of Covid. Separate arrangements are made for all candidates, including pages created for Vidhan Sabha and block-level candidates. Along with this, information about live streaming timing is given through SMS and WhatsApp. Twitter, Facebook and YouTube promos are also run before the live streaming of high profile candidates.
Webinars: According to Pankaj, webinars are as per the candidate's wishes and the party. At the same time, the face value of the leader also matters. If a senior leader of UP or Punjab conducts webinars, then based on the audience limit of 50,000 or 1 lakh, webinars are divided according to the region. He says it is natural for people to join a webinar based on the face value of the leader and the party.
LCD and LED vans: Ashish Gupta says that LCD and LED vans are being provided for political parties and leaders this time. These vans are for places in which live streaming is not possible. These LCD and LED vans convey the message of the party and leaders through videos.
According to Pankaj Parashar, how much is being spent depends on the candidate and what facility he wants. If an average candidate starts social media campaigning by joining a typical company, then his expenses can be settled from Rs 5 to 7 lakh for the entire election. On the other hand, if a high profile leader does tie-up with a big company, this expenditure can go up to Rs 40 to 50 lakh. According to Pankaj, the Election Commission has increased the election expenditure limit for big states this time -- a limit of up to Rs 40 lakh. Rs 40 to 50 lakh is a lot for a digital campaign if the candidates spend correctly, no matter how prominent the leader is.
Also read: UP Election 2022: Bidhuna MLA denies daughter's 'abduction' claim, 'with Swami Prasad Maurya, will join SP'
The world's largest election -- US Presidential election campaigning in 2020 took place during Covid, and social media played an important role. The candidates adopted connecting with the common people through social media.
Connecting with common people through live video has taken over political campaigns. Acting as an alternative to the traditional type, social media platforms and videos empower politicians to break their news and interact with people in their area in real-time. For example, in the US election, many politicians regularly resorted to live streaming on Facebook and Instagram to interact with voters and non-voters alike. Instead of just talking to voters, the live video encourages meaningful and engaging conversations.
Live video is compelling for younger, local politicians who get a chance to address issues that don't find a place in mainstream news coverage. For example, Florida House Representative Anna Escamani used Facebook live to inform voters about the benefits given to those unemployed during Covid-19.
(Fact) Check Before Publishing: Fact Check received a lot of attention in the US election. According to experts, social media is the source of most news for Americans. Many facts were checked before publishing in such a situation, including making statements and commenting on someone. It is essential to be responsible on social media for political campaigns. Once published, it is difficult to stop false claims and misinformation.
Not everyone is interested in politics: One thing noticed in the US election was that the candidates running their social media campaign realised not everyone is interested in politics. They started focusing on people who supported them or looked for perfect options in such a situation. In America, it was noticed that many people did not want to join political social media pages because they were upset with the current politics, or they were not in a mood to argue with anyone.
Meanwhile, in the US elections, candidates of opposition parties constantly posed questions to people and the government through social media and their questions were answered. Most important issues were actively solved and this showed how the government and people associated with them responded.
Also read: Punjab Election 2022: Kejriwal targets Channi govt over law and order situation, to announce CM face next week
Last Updated Jan 12, 2022, 6:28 PM IST