Engineering colleges unable to sustain financially closed down – blaming the government for not paying its fund dues
A lot of these colleges had their affiliation withdrawn by the AICTE
A lot of these students are being forced to forgo their career choices, look for admission outside the state
This trend of reduction in admission in engineering colleges in Telangana has been observed since the past two years. Even in national ranking surveys, the state's engineering institutions have been placing dismally low. What is the reason behind this?
The reason for this drop in applicants could be attributed to the fact that for some time now the quantity of engineering colleges in Telangana has been increasing and the quality of education provided in these institutions has decreased drastically.
The Indian Express has mentioned that comparing the admission rates of 2014 to 2017,it has been noticed that there no more than 80,000 students will enrol to be engineers in Telangana this academic year, a little more than half the number of 2016-17, and barely a third of the number from three years ago.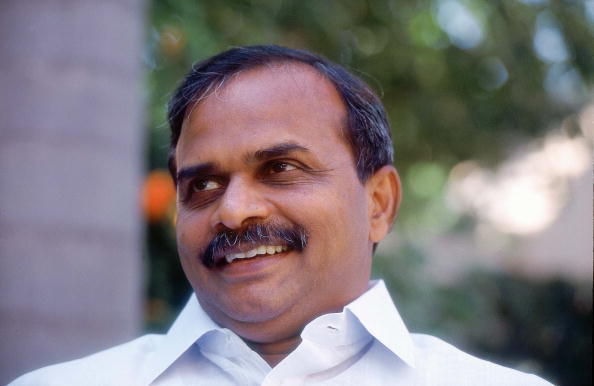 Why? Because of the money involved. Back in the time when Andhra Pradesh and Telangana were together, there was a drastic change in the workings of the educational system.  In 2008, former AP chief minister YS Rajasekhara Reddy (YSR), introduced a fee reimbursement scheme for engineering students of economically weaker backgrounds. Interestingly, it was a move which helped him come back to power in the 2009 elections.
Under this the government was sponsoring scholarships to buy votes, the criteria for which were dicey and ended up being misused. With this promise from the government everyone thought of it as a lucrative practice for business and without proper faculty, accreditation or incentive, engineering colleges began cropping up, just to use the government funds.
The subsequent governments were not able to rein this practice in and the education quality began to suffer. Now under KCR there has been a crackdown and many such dubious institutions have been forced to close shop. Surveys on the quality of education provided in Engineering colleges were found to be deplorable, so much so that an engineer could not actually find a job because their learning from these institutions was not enough.
Also read: Here's why engineering education is a sham in Telangana
In January alone, the Telangana government served notices withdrawing affiliation of 163 colleges and 814 courses. It was done in response to a Supreme Court judgement for failure to adhere to norms of All India Council of Technical Education fixing certain built up area on the campuses, having qualified teaching faculty, well-equipped laboratories and libraries and availability of computers. Then there was also the reason of the government not paying the due funds which led to the engineering colleges end up in bankruptcy.
Concerned by this the central government in January proposed that
Engineering students of both government and private institutions might soon have to write a mandatory exit examination in their final year. This would help determine their employability.
While computer science, IT and electronics streams still find takers other branches lie ignored as they no longer pose the lure of good money or a stable future. Earlier you even had the lure of working in America and other places but with the visa crackdowns, even that gateway is closing. In India itself, these graduates are not finding jobs, leave alone outside.
Since last year some engineering colleges have even opted for 'progressive closure'. If a college goes for "progressive closure" in an academic year, it means the institution cannot admit students anymore. However, the students of the previous batches continue their studies till the completion of their courses.  Failing to survive, private engineering colleges either seek progressive closure to ultimately shut down or turn into polytechnic or science and art colleges. Seven such colleges sought progressive closure in Telangana in the past year.
Ultimately in this scenario, it is the students who have been stuck and their future ruined. The  government has failed to address the rot in the education system, so the students and parents ended up investing their time, money and career aspirations into a field which is yielding them nothing. A lot of these students are being forced to forgo their career choices, look for admission outside the state or take up other courses within Telangana itself to make up for the loss.