No censor certificate for Telugu Mersal, despite dialogue cuts
Actor Vijay's Aadhaar card was also being circulated to prove that his Christian background inspired him to do such a film.
BJP spokespersons, however, claimed that they have nothing against the film, its director or actor.
They, however, claim to be worried about the misinterpretation that the dialogues may have.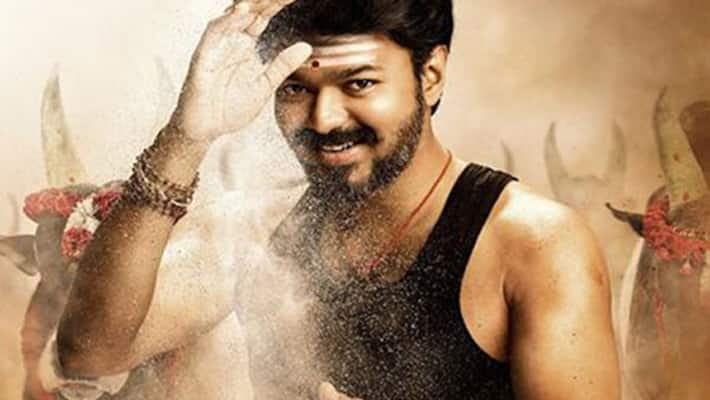 The Telugu version of the movie Mersal may not be released today. Adirindhi did not receive the censor certificate and therefore its release has been re-scheduled. In Tamil Nadu, the movie was surrounded by controversy because of its dialogues that allegedly targetted the government for GST and demonetisation. 
In Telangana, the movie team on Thursday tweeted that the new release date will be announced later. It is also said that the movie did not receive a censor certificate even after deleting the 'objectionable' GST dialogue from the Telugu version. The matters turned from bad to worse, so much so that actor Vijay's Aadhaar card was also circulated online, as proof of his religious background that is considered as a reason for his working in the film and targetting the government.
Meanwhile, speaking to the Deccan Chronicle, Krishna Sagar Rao, Telangana BJP official spokesperson said, "The BJP stand is very clear. Our government has no issues with what actor Vijay says or what the producer is trying to do or why are they making non-factual remarks. If at all we were to go against the freedom of expression, the censor board wouldn't have released it nation-wide. Mr Vijay himself has said that the movie was released without any cuts or without any changes, which clearly shows that the BJP has nothing to do with the non-release."
He further added, "What we are trying to do is to use the same constitutional rights to express our views about the producer, actor and the movie, which we feel have deliberately put in a few dialogues against demonetization and GST." The minister, admitting that the film belongs to creative media may be misrepresenting the facts. "So we are protesting against it because we are concerned," he further said.
Furthermore, speaking on the Telugu release of the film, Rao said, "The Telangana BJP has not asked for a review or a relook at the censor certificate of the Telugu version. Some leaders from Tamil Nadu may have asked for it but the party has not asked for any local certification. But the Telangana BJP unit is strongly condemning the attitude of the producer and the hero. They haven't removed the offending lines in the Tamil movie, even though the movie is misinterpreting the facts. We have just expressed our views verbally. Telangana BJP doesn't have any idea about the Telugu version not getting a regional censor certificate." 
 
Last Updated Mar 31, 2018, 6:45 PM IST