'You sneak into countries...': Apple employee reportedly fired over anti-Semitic Instagram post
Apple has reportedly fired one of its Turkey-based employees over her posts on Instagram. Her controversial posts were unearthed by a pro-Israel watchdog, which is taking credit for her dismissal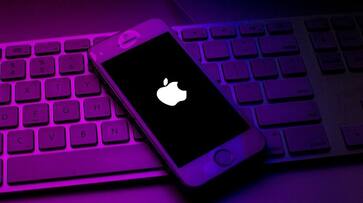 Apple has reportedly fired one of its Turkey-based employees over her posts on Instagram condemning "Zionists" for being "murderers and thieves". According to the New York Post, a pro-Israel monitor found her divisive writings and is claiming credit for her termination.
A screenshot of Natasha Dach's posts on social media indicated her support for Gaza.  "You sneak into countries, steal people's lives, jobs, homes, streets, push them, bully them, torture them. And when people act on it, you call it terrorism. You are doing this for generations. Invasion is the only thing you are capable of. You are the only terrorists, and history will note that this time!!" Dach added.
Also Read | Reliance Jio launches JioMotive for cars in India at Rs 4,999; Check features, how to install & more
Dach wrote: "When people act on it, you call it terrorism," in an apparent reference to the surprise attack by Hamas in October 7, which left nearly 14,000 Israeli soldiers and civilians dead.
Also Read | Google introduces car crash detection feature in Pixel phones; Here's how you can enable it
The pro-Israel organisation StopAntisemitism posted a picture of Dach with a screenshot of her Instagram post on its official X social media account. Additionally, according to the New York Post, Dach has deleted her Instagram and LinkedIn accounts.
While Apple CEO Tim Cook has said nothing publicly on the Israel-Hamas conflict, several IT workers at the company have spoken their opinions in public. After Muslim and Jewish staff members shared Quranic verses and planned protests, Apple's management allegedly intervened by closing off private Slack groups.
Also Read | Lava Blaze 2 5G with 50MP main camera, 5,000mAh battery launched at Rs 9,999; Check details
Last Updated Nov 6, 2023, 12:58 PM IST