X will no longer allow users to block accounts, announces Elon Musk
Elon Musk plans to remove the option to block accounts on X (formerly Twitter), except for direct messages, because he believes it doesn't make sense. Former Twitter CEO Jack Dorsey supported Musk's decision.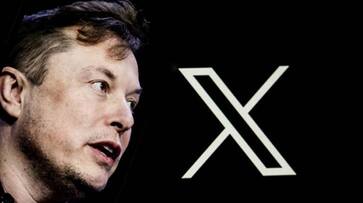 Social media company X, formerly known as Twitter, will remove a protective feature that lets users block other accounts, owner Elon Musk said on Friday in another controversial move for the company he bought last year. The block function on X allows a user to restrict specific accounts from contacting them, seeing their posts or following them.
Except for direct messaging, Musk stated in a post on the site that "Block" will be removed as a "feature". He said X would retain the mute function, which screens a user from seeing specified accounts but, unlike blocking, does not alert the other account to the action.
Musk has referred to himself as an ardent supporter of free expression, but some have criticised his attitude as being reckless. Researchers have found an increase in hate speech and antisemitic content on the platform since he took over, and some governments have accused the company of not doing enough to moderate its content.
Also Read | iPhone 15 launch in September! Foxconn's logistics unit opens new office in Tamil Nadu
Reacting to Musk's post, former Twitter CEO Jack Dorsey, supported Musk's decision. He in turn suggested that there should be a mute option only. However, Block and Mute function very differently. Block stops other users from talking to you, looking at your posts, or becoming your follower. Mute only hides your posts from their view. People don't know when you have muted them. 
Removing the block feature could lead to unwanted interactions, increased harassment, spam, privacy concerns, and a loss of control for users. High-profile accounts like politicians and celebrities might face a lot of problems if Musk decides to eliminate the block option. They won't be able to stop the unwarranted hatred that will be directed at them.
Also Read | Oppo Find N3 Flip may launch on August 29; Here's what you can expect
Last Updated Aug 20, 2023, 3:12 PM IST