WhatsApp update: Messaging app to roll out new feature to create, share AI stickers
WhatsApp will present a set of AI stickers generated by the description previously entered, and the user can share which sticker to share in the conversation. The feature to create and share AI stickers is available to a very limited group of beta testers.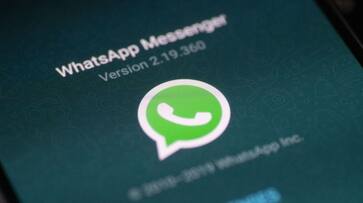 WhatsApp, the Meta-owned popular instant messaging application, is reportedly rolling out a feature to create and share artificial intelligence (AI) stickers to enhance the user experience on its platform. Whatsapp is currently working to enhance the texting experience. In particular, WABetaInfo, a website that analyses WhatsApp, found that the most recent WhatsApp beta for Android 2.23.17.14 update may allow a very small number of beta testers to make and distribute AI stickers.
The keyboard may be opened inside the sticker tab and a new button labelled "Create" may be there, according to the report. The user will be asked to input a description to create a sticker after choosing this option. The user may choose which sticker to share in a discussion after WhatsApp presents a collection of AI stickers based on the previously given description.
All stickers are created using secure technology provided by Meta. You have control over AI-generated stickers. If you find one inappropriate, you can report it. This feature is optional and AI stickers are easily identifiable. The AI technology used by Meta allows recipients to know when a sticker is produced.
According to the report, this functionality improves the user experience in a few ways. Users may make stickers that are extremely customised and pertinent to their hobbies, experiences, or discussions by adding a description to produce AI stickers.
It is said that customised stickers may enhance and enliven communications. Users also don't require sophisticated design abilities or access to other tools because all they need to do is provide a description to start the creation of stickers relating to those phrases.
A very small number of WhatsApp beta testers who install the most recent version have access to the functionality to make and distribute AI stickers; over the next several weeks, it will be made accessible to even more users.
 
Last Updated Aug 16, 2023, 11:27 AM IST