WhatsApp to soon allow Channel admins to share polls: Reports
According to a report by WABetaInfo, WhatsApp is working on a new feature that will allow channel admins to create polls. This feature is still under development, but it is expected to be released soon. The polls feature could be a useful way for channel admins to get feedback from their audience and to learn more about their interests.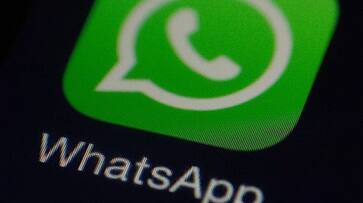 There is a new feature being developed for Channels by WhatsApp, the widely used instant messaging service owned by Meta. A recent rumour claims that channel administrators will soon be able to publish polls as an extra tool for audience engagement.
"We found that WhatsApp is working on the ability to share polls in channels," WABetaInfo stated, citing the most recent WhatsApp beta for Android 2.23.24.12 version that is accessible on the Google Play Store.
According to the report, it will be possible to create and share polls in channels in a future update of the app.  Similar to your conversations and groups, these polls will also have the ability to limit answers to just one option.
Also Read | Samsung's Bixby will be able to take calls on your behalf; Here's why you should try it
The poll voting option would always be safeguarded for further privacy, the report also said. This means that your phone number will never be seen to the channel owner or other followers when you take part in a poll on the channel.
It was stated that adding a poll option to channels might be highly advantageous because it is the most effective way to get channel followers' opinions.
"In contrast to straightforward emoji reactions, we think the inclusion of polls might frequently stimulate a more engaged interaction. We think that this feature will undoubtedly assist channel owners in gaining insightful feedback from their viewers and increase the sense of community among channel followers," according to report.
Also Read | Flipkart sale 2023: Apple iPhone 14 Plus available for Rs 20,400? Check details
The ability to share polls across channels is still in development and will be made accessible in a later app version. It is also said that a new security feature to safeguard your account is being rolled out by the Meta-owned instant messaging company. Users may now link an email address to their WhatsApp account in a new area named "Email address" for extra protection.
Last Updated Nov 7, 2023, 5:02 PM IST