WhatsApp may soon add email verification feature to protect accounts from hackers
WhatsApp is reportedly developing email verification to bolster account security. This optional feature will enable users to safeguard and verify their accounts in scenarios like phone theft or loss of access to the linked phone number.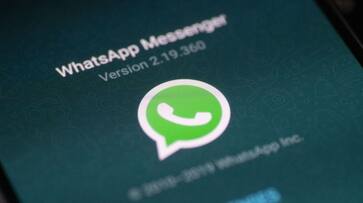 The messaging service owned by Meta, WhatsApp, has continually improved its security protocols to safeguard user data and privacy. The app already employs end-to-end encryption for private communications to maintain the privacy of users' material between the sender and the recipient. WhatsApp has also lately added a number of features, such as "silence unknown callers," "chat lock," and others, to improve account security. WhatsApp keeps its development staff busy by adding new features since, despite all the advancements, the network continues to be a top target for hackers.
According to reports, WhatsApp is developing a new feature that would let users utilise their email addresses for account verification in keeping with these security changes. WhatsApp will continue to make this email verification function optional, according to reports from Wabetainfo. WhatsApp will need your email address if it is enabled in order to secure and validate your account.
Also Read | Apple iPhone 15 series: 5 reasons why it is worth the wait
Since the functionality is still under development, nothing is known about the precise circumstances in which the email address will be helpful to strengthen WhatsApp account security. However, it could help users verify their accounts in certain unspecified situations. 
For instance, the email verification will assist users in accessing and logging into their account if a phone is stolen or they can no longer use the phone number associated with their WhatsApp account. When installing WhatsApp on a new device but the verification code is not arriving because of server or network difficulties, it might also be helpful.
Also Read | Apple iPhone 15 series to launch on September 13? Here's what we know so far
It's crucial to remember that this feature will be optional and will not be the same as the one that asks for your email address during two-step verification configuration. In terms of accessibility, the function is still in development and is anticipated to appear in next app upgrades.
Meanwhile, WhatsApp has made public its June 2023 monthly report. The report details the complaints the platform received the next month and how it responded appropriately. Between June 1 and June 30, 2023, WhatsApp reportedly blocked 6,611,700 accounts belonging to Indian customers. While the majority of the accounts were shut down following user complaints, the audit notes that 2,434,200 accounts were deliberately shut down before any user complaints were made.
Also Read | Amazon sale: OnePlus Nord 3 to Realme Narzo 60 Pro; Top 5 deals on smartphones you can't miss
Last Updated Aug 4, 2023, 1:42 PM IST