WhatsApp introduces Passkeys: Know what it is & how can you enable it
WhatsApp is rolling out passkeys to Android users in a phased rollout. Companies—including Google, have also started using this feature in an effort to create a password-free future. Check what it is and how to enable it here.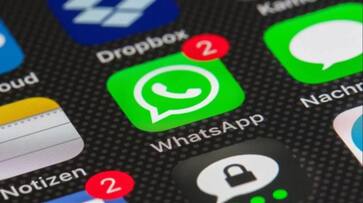 WhatsApp said earlier this month that Android users worldwide will begin to receive the Passkeys functionality. It will, however, be rolled out gradually, so people won't get it all at once; instead, they will get it in stages.
For those who are uninitiated, WhatsApp Passkeys allow for password-less login in the WhatsApp app.  During the initial setup, users can unlock it with a PIN or biometrics like fingerprints or facial recognition. WhatsApp stated last week that "Android users can easily and securely log back in with Passkeys; only your face, fingerprint, or PIN can unlock your WhatsApp account."
Interestingly, passkeys aren't exclusive to WhatsApp. Businesses, such as Google, have also begun utilising this function in an attempt to move towards a password-free future. Put simply, Passkeys are a new authentication standard that replaces the conventional usage of passwords with biometric identification. This improves the ease, speed, and security of using a service or app.
How to enable Passkeys?
Make sure your Android smartphone is running the most recent version of Google apps, such as the Play Store, and that your Google account is signed in.
Once WhatsApp is open, select "Settings."
Search for "Account." If you are eligible for this functionality, you will see the "Passkeys" tab.
To generate a passkey, first open Passkeys and then select "Create a Passkey."
Click "Continue" to finish the procedure.
That being said, it's obvious that you won't be able to complete this procedure if you haven't yet gotten the feature. But most people will probably soon be able to use this option.
Last Updated Oct 25, 2023, 4:34 PM IST