Reliance Jio Happy new Year offer will end on 31 March 2017.
It has already announced Jio Prime and a fixed monthly fee for using its services further.
However, it is quite unlikely that users may continue to use Jio services.
While the common notion around the Jio SIM offering free services is that people will dump it once the company shutters the free services, a survey by Bank of America Merrill Lynch conducted on 1000 people revealed that majority of customers will stay on the network even after free services end. A new ET report now alleges that Reliance Jio could end up losing half of its subscribers after April.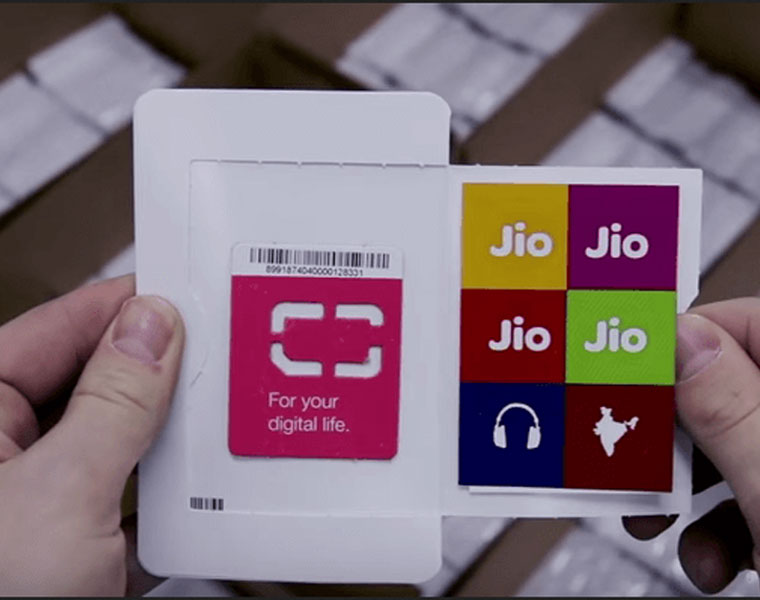 Reliance Jio launched its free services on 5 September 2016, which was a promotional offer beyond 90 days until 31 December 2016. It then offered the Happy new Year offer that lasts until 31 March 2017, and then we've also seen Jio Prime announcement. 
Reliance Prime is the next step to Jio's free data services. Reliance Industries chief Mukesh Ambani has announced the Jio Prime membership at the recent event. Users have to pay Rs 99 annual fee to become a Jio Prime member. Once enrolled as a Prime member, you then have to pay flat Rs 303 per month, which essential amounts to Rs 10 per day to enjoy all the benefits of the 'Happy New Year' plan until 31 March, 2018. 
Now, the question is - will people continue using the Jio SIM even after free services end? Here's a mixed bag of responses we got. For many, Jio was a free SIM, that they received as an enterprise plan and something on trial. It never replaced their primary phone as that would require porting. And, probably the intention was clear right from the beginning. 
Vinu, a journalist from Bangalore tells us, "While the SIM was very easy to get if you have an Aadhar card, the actual use of the service becomes a bit odd. For one thing, most of us who took it saw it as a 'trial' version, not something we plan to particularly use long term. For that we will have to port our numbers. Secondly the connection feels far more useful as a source of Internet than a phone line. Calls are hard to make sometimes and it has fluctuating connectivity. Also, earlier promises aside the Internet is not as fast as promised. Understandable to some extent, but the speed drops drastically, which is a blow to the very USP of the connection."
But, there are many who may have looked forward to embracing the new SIM, but there are many quality issues serving as a roadblock. For instance, Ruchika Irani from Mumbai who has been using the Jio SIM for past three months tells us that the Jio SIM is great for data but a nuisance when it comes to calls.
She spoke about saving a huge amount on data bills, but has to rely on alternate numbers for calls. So, she will still continue to use the SIM post the free offer for its data.
"Awesome results with mobile data. Tested the 4g data by connecting three phones and a smart TV on hotspot at a time, the speed wasn't much affected and the devices were connected well with the internet. The high speed connectivity lets me download, browse and watch movies without buffering on-the-go," Irani said. 
"But can't rely on the network for calls, there is hardly any network in areas like basements, corridors or theatres. I must have made hardly 50 calls in the past months through the SIM. Roaming on this card is not recommended as there are a few cities in which the network is really good and in the rest it's totally dead," she added. 
Sohil Nikam, a film enthusiast from Mumbai sings to a similar tune. He admits that the speeds have gradually decreased but they are still better than others. However, he doesn't plan to keep the SIM after the free services are shut down.
Nikam said, "I like the speeds. Even though they've gradually decreased since more and more people joined the network, they are still better speeds than Airtel 4G. Plus you can't really complain when you're getting free 4G internet for more than 5 months. I don't have any plans of keeping this SIM after the free period since its data consumption is too high due to VoLTE."
Silky Wagh, working in the hospitality industry in Goa tells that the SIM network and mobile data are extremely poor, but Wi-Fi modem works well." She may simply keep it as a secondary SIM, but never replace her primary one with it. And, has no intentions of of opting for Jio Prime.
Accessibility to the SIM hasn't been easy for all. Shilpa Prabhu, who managed to get the SIM sometime in January complains about fluctuating connection. "It's bad and then suddenly the connection is very good. It's frustratingly slow during the day and faster at nights. But the calling functionality annoys the most as every call I make gets disconnected at least a couple of times. I don't plan to continue it post the free offer due to the calling issue," she said.  But, for the deal Jio Prime offers, she doesn't mind opting for it just for data. 
Nikhil Ranjan, an IT professional from Bangalore, who has been using the SIM for about three months, said that the speed is better during non-peak hours such as early mornings and late night. He may keep it as a secondary SIM. "I may keep it as a pre-paid secondary SIM, but never a primary post-paid one," he adds.  
Fitch Ratings expects Jio to start losing customers once it starts the paid service, and believes it will benefit Airtel. We asked a few existing Jio users too. 
Daman Doshi, a Mumbai-based executive of a leading advertising company said that she hasn't ditched her other SIM, despite owing Jio. And, has no plans to opt for the Prime offer, simply because the quality offered by Jio isn't up to mark.
Sakshi, a Bengaluru-based HR executive said she loves the data speed offered by Jio but the poor call quality is a deal breaker. As she already has an Airtel postpaid SIM, there are no plans of opting for Jio Prime. "The mobile Internet is very fast, but I require it when only outdoors, owing to Wi-Fi at office and home. But, it's the poor call quality and network issues that come with Jio that are a deal breaker," she said. 
In a nutshell, the Jio plan is extremely affordable, capable enough to give other telcos a run for their money. However, the network glitches could act as a hindrance. On the other hand, Vodafone and Airtel have geared up to offer the best to take on Jio. For instance, Airtel has recently scrapped national roaming charges. It is offering 1GB of 4G data for Rs 345 for 28 days and 30GB at Rs 1495 for 40 days. 
So, will you continue using the Jio SIM after the free services end? 
Last Updated 31, Mar 2018, 7:06 PM IST