PhonePe payment confirmation to come in Amitabh Bachchan's voice; Here's how you can access it
PhonePe has added the voice of Amitabh Bachchan to its SmartSpeakers to validate customer payments. The company said having Amitabh Bachchan's voice will make the payment experience more engaging and interactive.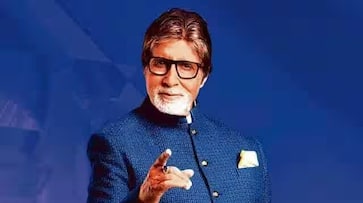 Digital payments in India have a long history, but they have really taken off in recent years, particularly after the demonetization initiative. The COVID-19 epidemic caused the momentum to increase even further. Today, many places that accept digital payments feature a smart speaker. After making a payment, a voice announces that a specific amount has been received in the wallet. Now, imagine the delight of having none other than the legendary Hindi film actor, Amitabh Bachchan, confirming your payment. 
 Prepare to feel this extraordinary pleasure now that PhonePe has unveiled the first-ever celebrity voice function. When you make a payment through the PhonePe wallet, you will hear Amitabh Bachchan's distinctive voice confirming your payment on the smart speaker.
Also Read | iPhone 15 series: Apple to ditch leather case and replace with 'FineWoven'?
This is the first time a famous person's voice has been used in this way. PhonePe intends to roll out this service in more languages, however it could take some time because it is now only accessible in Hindi and English.
Here is how retailers may enable this new function:
Launch PhonePe for Business App
On the home screen, choose the SmartSpeaker option.
Select "SmartSpeaker Voice" under "My SmartSpeaker."
Choose Amitabh Bachchan's voice for the language of your choice.
To turn on the voice, click "Confirm."
Within a few hours, the gadget will reboot and upgrade to Amitabh Bachchan's voice.
PhonePe introduced its smart speaker service just a year ago, and it's already a hit. The company reports that four million devices are currently in use by merchant partners across 19,000 postal codes in India, covering over 90% of the country. The company notes states that PhonePe SmartSpeakers have unique features such as easy to carry, clear audio even in noisy places, and a small design. It offers voice payment alerts in various Indian languages, has a battery that lasts up to 4 days.  It includes a dedicated button for replaying the last transaction.
Also Read | Google Pixel 8, Pixel 8 Pro to debut on October 4; Check out expected colour options & more
Last Updated Sep 5, 2023, 6:36 PM IST