Jack Dorsey introduces Twitter rival called 'Bluesky', available on iOS App store; Details here
Bluesky, the micro-blogging platform is currently in invite-only beta with a public launch on the horizon. The iOS app was first available on February 17 and has since been installed approximately 2,000 times during the testing phase, reports said. The app is currently in the testing phase and can be found on the Apple App Store.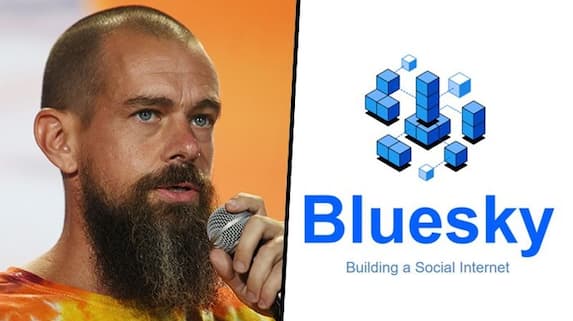 Jack Dorsey has now introduced a Twitter alternative, putting an end to any rumours that he would return to the company as CEO. Following his growing friendship with Twitter's new CEO Elon Musk on the social media platform, Dorsey, who left his position as CEO of Twitter in November 2021, was rumoured to rejoin the company. 
The trial version of Dorsey's Bluesky, which has kept the blue hue of Twitter, is now accessible through the iOS App Store. 
According to media reports, the forthcoming microblogging network Bluesky is currently in invite-only testing on the App Store. The programme is probably getting closer to going live. In October of last year, Bluesky published a blog explaining the procedure behind the programme.
Also Read | Why did Nokia change its iconic logo after 60 years?
A novel decentralised social media system called Bluesky was created. "The goal of Bluesky was to develop a social system. We published "ADX," the protocol's initial version, in the spring. Over the summer, we enhanced and simplified ADX's style, and today we're giving a sneak peek of what's to come," the blog stated.
The Bluesky iOS app launched on February 17 and had received about 2,000 downloads during the testing period, according to app analytics company data.ai. The app has a straightforward user interface where you can hit a + icon to add a 256-character message that supports images. 
Also Read | Who is Ajay Banga, US President Biden's pick for World Bank president?
Users of Bluesky can share, mute, and ban profiles, but the report states that more sophisticated tools, like adding them to lists, are not yet accessible. The app's explore option, located in the bottom centre of the navigation, is helpful because it provides more recommendations for "who to follow" and a feed of recently uploaded Bluesky updates.
Similar to Twitter, you can find and follow people. You can then watch their changes in a Home stream. A profile pic, backdrop, bio, and stats are all included in user accounts. With Dorsey on its board, Bluesky got $13 million in financing last year.
Also Read | Twitter layoff: Employee whose sleeping photo went viral was fired recently
Last Updated Mar 1, 2023, 1:07 PM IST