'I'm buying one': Why Elon Musk wants to purchase iPhone 15 series revealed
Elon Musk is interested in buying an iPhone model. Elon Musk has expressed his interest in purchasing an iPhone 15 model while praising iPhone's photo and video-taking capabilities. "The beauty of iPhone pictures and videos is incredible," Musk replied to Cook.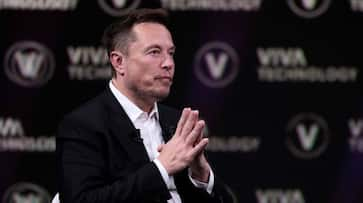 The iPhone 15 series finally went on sale on September 22, and now Elon Musk has expressed his desire to buy the iPhone 15 on X (formerly Twitter). This series of events unfolded after Apple CEO Tim Cook posted Apple's commissioned imagery captured by photographers Stephen Wilkes and Reuben Wu.
"World-renowned photographers Stephen Wilkes and Reuben Wu show us creativity is limitless with iPhone 15 Pro Max. Their vivid photos display breathtaking views from the beauty of summer in Rhode Island to the other-worldly deserts of Utah," Tim Cook said on X.
Elon Musk, the owner of X, continued by praising iPhones for their abilities to take photos and videos. Musk responded to Cook, saying, "The beauty of iPhone pictures and videos is extraordinary."
The Tesla CEO quickly responded to Tim Cook's tweet later on Friday saying he was purchasing one when it was produced from Apple's Fifth Avenue shop in New York.
Having said that, Musk's relationship with Apple has been rocky since he acquired Twitter in 2022. According to Musk, it appears that Apple "mostly stopped advertising on Twitter" in November 2022, at which point he remarked, "Do they hate free speech in America?"
Days later, Musk and Cook met at the Apple Park, where Musk said that "we (Apple and X) resolved the misunderstanding about Twitter potentially being removed from the App Store."
Last Updated Sep 23, 2023, 6:38 PM IST