Google's new tool will allow you to detect AI images
Google has now come with a tool to detect AI generated images. The tool can help stop the spread of false information. Unlike traditional watermarks that get easily changed or removed, SynthID's watermark retains the image quality.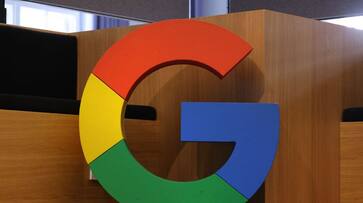 It is now impossible to distinguish between artificial intelligence (AI) images and actual ones since they are so lifelike. Google is currently developing a new tool that will assist in identifying photographs that were created using AI.
A  new tool called SynthID has been launched by Google Cloud in partnership with Google DeepMind and Google Research. This tool aids in identifying more realistic pictures produced by artificial intelligence (AI). These artificial intelligence (AI)-generated graphics are made by computers and are occasionally mistaken for real ones.
These photos have a watermark added by SynthID, a special code that is so effectively concealed that it cannot be seen by humans. But computers are able to recognise this watermark, making it simpler to identify photographs created with artificial intelligence.
Also Read | WhatsApp update: Android users may get new interface with white top app bar
Some select clients using Vertex AI and the Imagen model will have access to this technology. Imagen is a programme that transforms text into realistic images. These AI-generated visuals are made possible by generative AI, which is developing swiftly. The distinction between images created by AI and those created by humans is becoming less and less clear. AI is a creative tool that may also be used to propagate misleading information by fabricating visuals.
It's important to recognise AI-generated content since it lets users know when they're seeing a piece that was produced by a machine. Additionally, it can halt the spread of false information. By providing this feature, Google Cloud is setting the bar high. This cloud computing business is the first to offer a platform for creating AI-generated graphics and later locating them. Google takes the responsible use of AI very seriously.
Also Read | Moto G84 with 50MP camera, rear leather finish launched in India; Check price, specs & more
SynthID isn't perfect, but it's a big step forward. It can spot AI-made images even if they've been changed a bit. This tool could also grow to work with other things AI creates, like sound, video, and text. SynthID uses two smart systems to do its job: one for adding the watermark and one for finding it. 
Last Updated Sep 1, 2023, 5:09 PM IST