Facebook rolls out option to create up to four additional profiles
Users may now establish several profiles on Facebook using the same account. If necessary, this will enable users to maintain their personal and professional lives apart on social media. Meta announced Facebook's new feature in a blog post.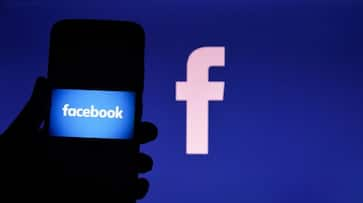 Facebook has been an inherent part of our lives ever since its inception and over the years, the platform has seen various updates. The popular social media site now has a number of features added by Meta, including reels and a paid option for the blue tick, making it a serious competitor to other platforms. Additionally, Meta just revealed that Facebook would soon allow users to link several profiles to a single account. This implies that you may easily have up to four distinct profiles, based on varying interests, under your primary account, eliminating the need for separate accounts for business and personal use.
Meta announced Facebook's new feature in a blog post on their website. The tech giant said, "Whether you've been using Facebook for a short time or have been using it for a while, you might want to keep your personal and professional ties distinct. You could also want to retain one page linked to a community you're a part of and another profile simply for friends."
Also Read | CMF by Nothing Watch Pro, Buds Pro key specs revealed ahead of launch
"Creating multiple personal profiles lets you easily organise who you share with and what content you see for the various parts of your life," it added.
The new functionality may be used by users by selecting a username and a name for various profiles. Under the same account, up to four other profiles may be added. Users may connect with different communities or individuals through each profile, and the Feed will be tailored as a result. "Connect with the people or communities you choose so each profile has a unique Feed with relevant content and shared interests," Meta said. Users may effortlessly move between several profiles without logging in as well.
Also Read | Apple iPhone 15 series sale begins: Long queues outside Mumbai, Delhi, Dubai stores - WATCH
The business said that not all functions could be accessible for extra profiles at the time of introduction. These functions include messaging, payments, professional mode, the marketplace, and dating. However, the business said that they were working on adding the messaging option for more profiles shortly. The ability to have numerous profiles has begun to roll out internationally and will be accessible to everyone in the upcoming months.
Last Updated Sep 22, 2023, 12:20 PM IST