Elon Musk plans to make X a 'full fledged' dating site and digital bank by 2024: Report
Tesla CEO Elon Musk reportedly unveiled surprising plans for his platform X during a company-wide meeting. Musk's unexpected vision for X's future was revealed during the call. Musk also expressed his vision for x to function as a bank by next year, despite not discussing whether users desired such a feature.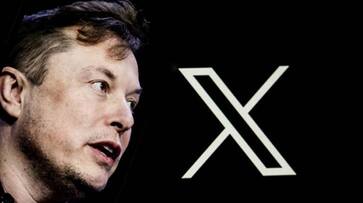 Elon Musk in company wide X (formerly Twitter) meeting said that the micro-blogging platform will become a 'full-fledged' dating application by 2024, The Business Insider reporter citing two unnamed people present for the video call, which was also hosted by CEO Linda Yaccarino.
Musk expressed enthusiasm about how X would appear over the coming year, according to insiders who spoke with The Business Insider. The story claims that the tech mogul also mentioned that the platform will function as a digital bank. No additional information was provided.
In a Verge report published in November last year reported that Musk wants to turn X into a bank. It cited a transcript of the first meeting the Tesla chief had with his Twitter employees after acquiring the platform for a whopping $44 billion. A 'high-yield money market account, debit cards, checks, and loans' is how Musk described his concept in the transcript.
Elon Musk claims that Twitter would provide a "high-yield money market account so that the highest-yield activity you can engage in is having a Twitter balance." He wants it to be a substitute for the "complex and expensive" credit card and savings system offered by existing banks.
According to him, Twitter will have the capacity to provide favourable accounts with higher interest rates and negative accounts with lower interest rates. 
The owner of Twitter introduced a $8 membership service for the blue verification badge earlier this year. The emblem was added on the platform in 2009 to prevent celebrities from being impersonated. Verified companies receive a checkmark.
Last Updated Oct 28, 2023, 11:42 AM IST