'Loved my time at OpenAI...' ChatGPT maker Sam Altman reacts after being fired
OpenAI, the company behind the revolutionary AI chatbot ChatGPT, announced the termination of CEO Sam Altman due to a loss of confidence in his leadership. The decision, prompted by a review indicating concerns about Altman's communication with the board, also led to the departure of co-founder Greg Brockman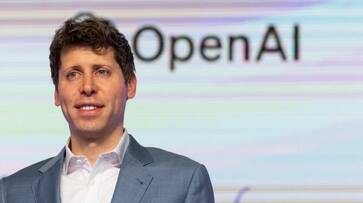 OpenAI announced on Friday the termination of CEO Sam Altman, the very figure who spearheaded the company's creation of ChatGPT, an artificial intelligence chatbot that revolutionized the landscape and sparked an unprecedented race in the AI domain. Altman, who had become a tech sensation, expressed his affection for his time at OpenAI, characterizing it as transformative on a personal level and potentially impactful on a global scale. Altman was dismissed by the Microsoft-backed firm due to a loss of confidence in his ability to effectively lead the organization. 
"I loved my time at OpenAI. It was transformative for me personally, and hopefully the world a little bit. Most of all, I loved working with such talented people. Will have more to say about what's next later," said Mr Altman in a post on X, formerly Twitter.
This unexpected move triggered not only Altman's exit but also the departure of co-founder Greg Brockman, who cited the recent developments as the impetus behind his decision.
The company disclosed that a comprehensive "review process" revealed concerns about Altman's communication with the board, noting a lack of consistent candor that impeded the board's ability to fulfill its responsibilities. 
Consequently, OpenAI's board of directors, composed of notable figures such as chief scientist Ilya Sutskever, Quora CEO Adam D'Angelo, technology entrepreneur Tasha McCauley, and Helen Toner from the Georgetown Center for Security and Emerging Technology, lost confidence in Altman's leadership. The void left by Altman's departure will be filled by Mira Murati, the current chief technology officer.
Brockman, in his departure announcement, expressed pride in the collective achievements of the OpenAI team over the past eight years, acknowledging the challenges and successes they faced together. However, he made it clear that, based on the latest developments and Altman's dismissal, he had chosen to resign. 
Last Updated Nov 18, 2023, 9:02 AM IST