Apple Vision Pro spatial video capture comes to iPhone 15 Pro with new software update
Apple's iOS 17.2 beta 2 allows iPhone 15 Pro users to record spatial videos for the upcoming Vision Pro mixed reality headset. According to Apple, spatial videos are captured in 1080p resolution at 30 frames per second, and each minute of footage requires approximately 130MB of storage.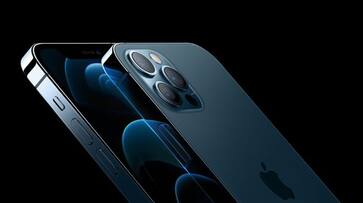 The capacity to capture spatial movies with the iPhone 15 Pro for viewing in the forthcoming Vision Pro mixed reality headset is one of the features included in the most recent beta version of iOS 17, which Apple is now rolling out.
The iPhone 15 Pro's top two cameras may be used to create 3D videos when held horizontally by users who have installed iOS 17.2 beta 2. Toggle the "Spatial Video for Apple Vision Pro" option in the Settings app to enable the capability. Apple claims that spatial films are recorded at 30 frames per second at 1080p resolution, requiring about 130MB of storage for every minute of content.
Also Read | iPhone SE 4 to have iPhone 14 design and iPhone 15-like 48MP camera: Report
"With Apple Vision Pro, record spatial video with amazing depth for viewing in the Photos app. When recording, keep the iPhone steady and in landscape mode for optimal results. 30 frames per second in 1080p is captured. Approximately 130 MB make up one minute of spatial video," according to Apple.
Activating the toggle will reveal a new "Spatial" option in the "Video" interface of the Camera app, which is part of the recently released spatial video feature in iOS 17.2 beta 2 for iPhone 15 Pro.
It is anticipated that Vision Pro would launch in "early 2024," allowing users to see these three-dimensional films on an AR/VR headset. Also, users will be able to easily record their own spatial films using the Vision Pro headset when it launches in the next year.
Also Read | Vivo Y27s with 50MP camera, Snapdragon 680 SoC launched; Check features, price & more
Apple claims that with Apple Vision Pro, "users will be able to capture precious moments in three dimensions and relive those memories with incredible depth." It further said, "Every spatial image and video takes viewers back to a particular occasion, such as a memorable family get-together or party with friends."
 
Last Updated Nov 12, 2023, 4:52 PM IST