Apple to release iOS 17.1 update soon, likely to fix screen burn-in & other issues
Apple is tipped to release iOS 17.1, the first significant update since the launch of iOS 17 in September. The upcoming software update not only introduces new features but also aims to rectify two persistent issues from iOS 17, which have been affecting users.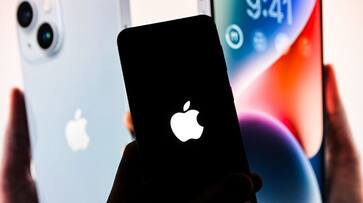 Apple is expected to release iOS 17.1, the first major upgrade since the introduction of iOS 17 in September, in a move that iPhone owners have been anxiously awaiting. The official release of this update is supposedly slated for October 24, although the corporation has already sent the release candidate to beta testers. In addition to bringing in new features, iOS 17.1 attempts to address two lingering problems from iOS 17 that have been bothering customers.
A flaw that was causing picture retention on some iPhone models was one of the main issues fixed in this release. Although the bug's details have not been released, consumers have expressed worry about its persistence on iOS 17 devices. With the imminent arrival of iOS 17.1, users can expect a resolution to this problem.
Moreover, iOS 17.1 is expected to improve the responsiveness and efficiency of Apple's built-in iOS keyboard. Those who use the default keyboard for everyday interactions will probably appreciate this upgrade.
Also Read | Oppo Find N3 with 7.82-inch inner display, triple rear camera launched; Check out specs, price & other details
This update may also fix a noteworthy defect that caused screen burn-in problems on the iPhone 15 Pro and iPhone 15 Pro Max models, according to a 9To5Mac report. A few weeks after the phones' original release, users began to raise similar problems on a variety of forums, including Reddit and Apple's. At first, it was thought that a hardware malfunction may be the cause of these issues. However, iOS 17.1 is expected to contain a fix for this screen burn-in issue, offering relief to affected users.
In this upgrade, privacy issues have also been addressed. In response to complaints from security researchers, Apple moved quickly to fix a privacy risk related to the Significant Locations option. The problem stemmed from iOS 17, which, when users paired an Apple Watch or transferred data from the wearable device, inadvertently reverted the location-related option to its original settings. The resolution of this privacy concern demonstrates Apple's dedication to protecting user information and preferences.
Also Read | WhatsApp update: Users can now send voice notes in view once mode
In addition, a fault that allegedly caused the iPhone 15 Pro and iPhone 15 Pro Max models to overheat was fixed in the most recent iOS 17.0.3 software update. Apple has acknowledged and taken ownership of the problem, identifying the primary reason as the incompatibility of the apps—including well-known ones like Instagram and Uber—with the new A17 Pro processor and iOS 17. Apple has now addressed these issues.
Last Updated Oct 20, 2023, 3:04 PM IST