5 easy steps to search for song on YouTube by whistling or humming
YouTube viewers can now hum, sing, or whistle a melody to search for a song, much like they can with the Google app and Google Assistant. This is a step-by-step manual for using the function.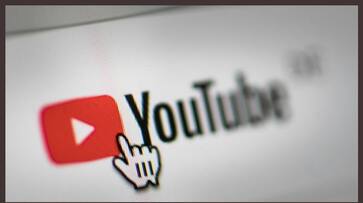 How often has a song been stuck in your brain when you wake up, and you are unable to remember the lyrics or let go of the melody until you figure out what song it is? Quite often, is that right? The next customary action is to hum the song, walk over to Shazam, and hope that even with your baritone, it can understand you. When you finally strike the jackpot, you go to your preferred music app—youtube is the most popular option for 82% of Indian music listeners—and finally get the song out of your brain.
However, YouTube believes that all of this should be possible right on the site. 
You can now hum any song into your phone to search for it on YouTube thanks to a function that was just added to the app. This reminds us a lot of the hum-to-search option you might be familiar with from Google Search. The Google app and Google Assistant both have this functionality. It's quite easy to use this function.
Step 1: Open the YouTube application.
Step 2: Press the Search icon in the upper right corner.
Step 3: The search bar has a microphone icon next to it. Press that.
You must allow YouTube to access your microphone in order for the hum to search functionality to function. If you feel uncomfortable giving YouTube access to your microphone while using the app, you have the option to either disable it immediately after using the function or choose not to allow it to use it at all.
Step 4: You may hum, sing, or even whistle along with the song when you tap the microphone.
Step 5: The outcomes that YouTube predicted will be displayed to you. You touch on it if it correctly guesses, which it usually does; if not, you tap on the microphone once more and hum once again.
It's possible that not all Indian YouTube users can now access this function. Just a small number of YouTube users on Android appear to be receiving this gradually (mainly those using the app's beta version). 
Last Updated Oct 20, 2023, 5:14 PM IST