Shankar murder case verdict: A tight slap on honour killing, father awarded death sentence
The Tamil Nadu district court has given a historic judgement by sentencing six including Kausalya's father to death sentence
Shankar, a dalit man was brutally killed by the father and relatives of his wife Kausalya in the name of honour killing
Kausalya survived the attack and had filed cases against her family members
The Tiruppur Court today announced the verdict and sentenced the six accused to capital punishment
However, Kausalya is all set to appeal to the court against the acquittal of her mother and uncle in the killing of Shankar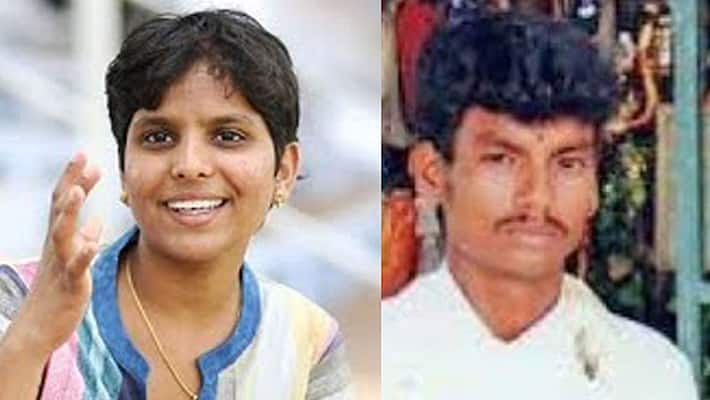 Has justice been served for Kausalya, who lost her Dalit husband in a brutal deadly attack commissioned by her own parents as he belonged to a different caste?
The Tamil Nadu district court has given a historic judgement in Shankar's murder case by sentencing six accused persons: Kausalya's father to death sentence, one person with double life sentence and another accused with five years of jail term. However, Kausalya's mother Annalalakshmi was acquitted along with maternal uncle Pandi Durai.
The court also ordered a compensation of Rs 11.95 lakhs to be given to the victim's wife and his family.
That fateful day of March 13 in 2016, after eight months of Kausalya's marriage to Shankar in Udumalaipettai, near Tiruppur, parents of Kausalya executed the brutal murder, with the help of their relatives who had an alleged criminal background, killing Shankar and injuring Kausalya severely.
Here is the video captured by the CCTV cameras:
Kausalya from the dominant caste Thevar fell in love with Shankar, a dalit boy and the couple got married despite opposition from Kausalya's family. When all efforts to separate the couple failed, her family resorted to cold-blooded murder.  
Perhaps the attackers even aimed at killing Kausalya, but she escaped and became the prime witness of the incident.
But Kausalya who heard the landmark verdict has said that she is against capital punishment. "But if in this case the accused are given the death penalty, at least other parents of those involved in inter-caste/inter-religious marriage will stay away from the evil called 'honour killing'," she said.
Kausalya will appeal to the court against the acquittal of her mother Annalalakshmi, who had given her death threats several times along with her maternal uncle Pandi Durai.
This is a historic verdict by TMT Alamelu Natarajan, Principal District Judge of Tiruppur court. Will this have any effect in a region where honour killing is rampant? A brave girl has surely accomplished what even the most powerful people could not have.
Hope Kausalya's efforts and Shankar's sacrifice do not go in vain. Let it be a lesson to those who think they can get away with murder in the name of honour killing.
This is what Kausalya had to say after the verdict was pronounced:
This is the present day Kausalya, who fights against injustice.
As Kausalya moves on with her life, here's a picture of her from two days ago playing the Parai, an instrument played largely by the Dalit community in Tamil Nadu. #JusticeForKausalya pic.twitter.com/p0geTBZeDZ

— The Lede (@thelede2016) December 12, 2017
Kausalya watches as sentencing is awaited. #JusticeForKausalya pic.twitter.com/FpOBpuJRY2

— The Lede (@thelede2016) December 12, 2017
Last Updated Mar 31, 2018, 6:55 PM IST