Sushil Kumar's Rio Olympics bid on the mat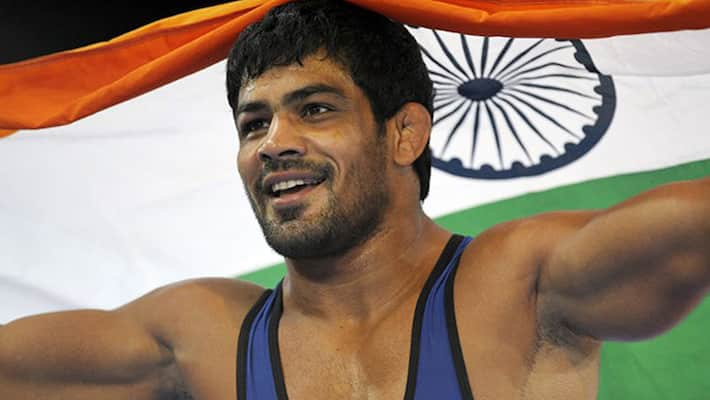 Yadav, who has secured Olympic quota for India by winning a bronze medal in the world wrestling championship 2015, was the "most suitable wrestler" and a better candidate compared to Sushil who had "consistently" avoided to face him during the last two years in selection trials, the WFI said.
Sushil countered the claims and alleged that he was not considered for a trial to have a chance to represent India at the Olympics in the 74 kg category as he had not participated in the cash-rich 'Pro-Wrestling League'.
 

"They (WFI) cannot take such an arbitrary stand that since you (Sushil) have not participated in the Pro-Wrestling League so you will not be given a chance to have a trial.
Sushil is only asking for a trial," senior counsel Amit Sibal, appearing for Sushil, told Justice Manmohan.
WFI, however, maintained that Yadav was the best wrestler to represent the country in this category and the selection has been made in a fair and transparent manner.
"The respondent number 5 (Yadav) has been found to be the best wrestler to represent India in the upcoming Olympic games. The selection has been made in a completely fair and transparent manner. No allegation of any bias, favouritism or any other prejudice have been made in the petition," WFI said in its affidavit filed in the court.
It said that Yadav, who was present in courtroom during the hearing, was clearly a better candidate in 74 kg freestyle category as he has been "dominantly" playing in this weight category since 2006 while Sushil had contested in 66 kg category till January 2014.
After his name did not figure in India's Rio preparatory camp, 32-year-old Sushil had moved the High Court with a plea to direct the WFI to conduct a selection trial to decide who will represent India in the men's 74kg freestyle category at the Rio Games.
Last Updated Mar 31, 2018, 7:01 PM IST