'His agent deserves a knighthood' - Roberto Martinez trolled after being appointed Portugal head coach
Portugal was without a head coach after Fernando Santos stepped down following the side's exit in the 2022 Qatar World Cup quarters. Meanwhile, Roberto Martinez has replaced him, while the fans have trolled the Spaniard.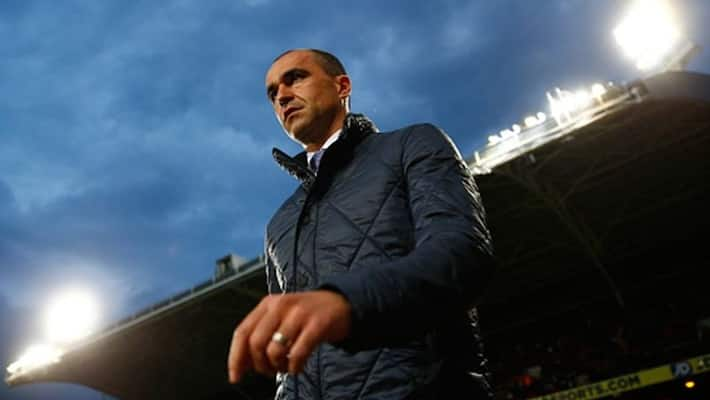 European giants, Portugal was left without a head coach after Fernando Santos stepped down from the role post FIFA World Cup 2022 in Qatar, where his boys were knocked out in the quarterfinal. However, nearly a month later, he has been replaced by renowned Spanish boss Roberto Martinez, who stepped down as the Belgium manager post the global event in the gulf country. Santos had been at the helm with the Navigators for eight years, during which he won the UEFA Euro and the UEFA Nations League. As for Martinez, he managed the Red Devils for six years, during which he helped them finish third in Russia 2018 WC. However, supporters did not take his appointment seriously and even trolled him on social media.
Martinez has an impressive resume regarding his managerial career, having also worked with clubs. It all began in 2007 with Swansea City, followed by Wigan Athletic and Everton before Belgium came calling. As for his managerial statistics, his best performance happened with the Red Devils, winning 56 games from 86 and losing 11, while he possesses a win percentage of 70 with them.
ALSO READ: Premier League fans go berserk as PSG's Qatari owners look to invest in English top-flight
As for Martinez's best managerial performance at the club level, it was his opening stint with the Swans, where he won 63 from 125 and lost 25, with a win percentage of 50.4. He won a couple of titles, both coming at the club level. His only top-flight trophy happens to be the FA Cup with Wigan Athletic in 2012-12, during which his side was relegated from the English Premier League (EPL).
Martinez declared on his appointment, "I'm glad to be here. I'm delighted to be able to represent one of the most talented teams in the world. The project I wanted. I understand that there are high expectations and goals, but I also understand that many people are working to fulfil our goals."
ALSO READ: Zidane vs FFF's Noel Le Graet - Real Madrid fans applaud club for standing up against 'disrespect' to legend
"The important thing is that we are a very competitive team. When I think about my international career, in six and a half years, we have been undefeated in 28 games for major tournaments. It is a way of making the team competitive. Portugal must always have the will to win everything, and for that, you need to be a modern team with tactical flexibility," added Martinez.
"Playing with a line of three or four defenders depends on the players, and it will be my job and that of the coaching staff to get the most out of each player. Tactical flexibility is essential. If we play in transitions, we have to be well structured off the ball and show off our talent on the ball. We have to control games. That tactical flexibility will depend on the players", Martinez continued.
ALSO READ: Will it be Ronaldo vs Messi in Saudi Arabia? Al-Nassr coach Rudi Garcia gives ultimate response
"The structure of the technical team is clear. After seven years in world football, I know exactly what is needed. We will finalize that in the next few days. But, I would like to have a Portuguese assistant who has been a player for the national team and has an international career. I believe it would be imperative to accelerate our understanding of Portuguese football," concluded Martinez.
Last Updated Jan 9, 2023, 6:59 PM IST