Chelsea's revival: Frank Lampard's advice to incoming manager Mauricio Pochettino revealed
Chelsea is enduring its most challenging season, as it will be finishing in the bottom half of the EPL and trophyless. With Mauricio Pochettino set to take over as club boss, here's some advice caretaker manager Frank Lampard has for him.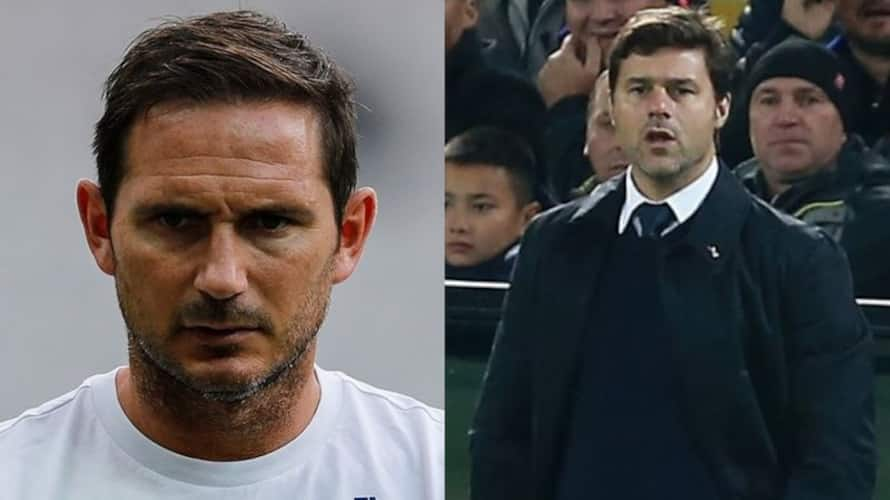 English giant, Chelsea did not represent itself as a significant side this season. Besides finishing in the bottom half of the ongoing English Premier League (EPL) table, it will also finish without a trophy. Also, its season saw it making three managerial changes, with the ouster of Thomas Tuchel and Graham Potter, while club legend Frank Lampard is acting as a caretaker until the season's conclusion.
With Mauricio Pochettino all set to take over the reins at Stamford Bridge from next season, Lampard has some advice for him, which includes trimming the inflated squad and restoring quality training sessions that the Argentine is famous for, especially during his days with fellow London rival Tottenham Hotspur and also with French champion Paris Saint-Germain (PSG), while he is already working on the transfer strategies for the forthcoming season.
ALSO READ: MAN UNITED'S CHAMPIONS LEAGUE COMEBACK: HOW TEN HAG, STARS REACTED
After The Blues were thrashed 1-4 by rival Manchester United at Old Trafford on Thursday night, Lampard said, "I think the squad size is something the club will address, and the new manager [Poch] will understand what I'm saying there in terms of numbers, so I think they'll look at squad players that it might be time to leave or might want to leave to get the squad right."
"After that, the manager will come in with whatever tactical idea he has. Top managers who will manage Chelsea will have an idea of whether it's formation or style. But, I do think that the club - having been here for a long time, a successful period playing and coaching back here - I think there's a lot of basics, standards and day-to-day training ethics that amongst things that have happened this year have dropped down a level. And, I think, for me, that's the first thing I would fix," added Lampard, reports 90min.
ALSO READ: No Liverpool in Champions League - 5 reasons behind The Reds' epic failure this season
"Those basics - and I'm not standing here telling the manager what to do - as I'm sure the level of the manager coming in will want to see that themselves and address it. But, in my short period, I would say that basic level before you get to tactics needs to step up a gear again," he thought.
Highlighting the inflated size of the Chelsea squad, Lampard pondered, "It is a huge group, and that's been a challenge for me and probably every coach this season because when you work, firstly, you know there are ways which you work that the numbers can be a problem practically. Then there's the collective mindset and spirit of the group and the fact we've got a squad of low 30'. You're leaving a lot of people at home."
ALSO READ: MAN UNITED FANS THRILLED AFTER TEAM SECURES MUCH-AWAITED CHAMPIONS LEAGUE COMEBACK
"That's been challenging. On one part, I can see that it can affect players negatively if they fall out of it, but on the other part, there's also a responsibility for players to show that they should be part of the team - to start or on the bench to come in. I think we've had a difficult balance this year, and I've obviously come in at the back end of that," he concluded.
Last Updated May 26, 2023, 5:16 PM IST