Sasikala took TTV Dhinakaran with her to meet the Governor Ch Vidyasagar Rao
Dhinakaran was among the Mannargudi family members who were thrown out by Jayalalithaa
Though Sasikala was taken back by Jaya, Dhinakaran was not allowed to come near the party or the house
It looks like Sasikala is still close to her Mannargudi relatives, proves her meeting with the Governor Rao. Dinakaran is Sasikala's nephew and one of the members thrown out of Poes Garden with the aunt. It is a suspicious move, which has not gone down well with the people of Tamil Nadu, who still worship Amma.
Sources said that Sasikala might have taken Dinakaran with her as she wanted some help with translation. Does that mean, there is no one in the AIADMK party, who supports her, could do the job? Interestingly, Dinakaran was expelled from the party, till Amma's death, i.e., December 5, last year.
Who is Dinakaran and what are his connections with Mannargudi gang?
TTV Dinakaran is the son of Sasikala's elder sister Vanithamani. He has two brothers Sudhakaran and Bhaskaran. Among them, Jayalalithaa had adopted Sudhakaran and came under the IT scanner after conducting a lavish wedding of Sudhakaran with actor Sivaji Ganesan's daughter, worth at least 100 crore in 1995.
Also Read: Son-for-one-year: Why did Jayalalithaa disown foster son Sudhakaran?
TTV brothers including Dinakaran did not have any property in Mannargudi, where they reside and operate a cartel, managing all contracts and business. When Sasikala moved to Poes Garden, Dinakaran and at least 40 members of her Mannargudi family also moved in the house.
Dinakaran was close to Jayalalithaa. However, Jaya had disowned Sudhakaran just one year after adopting him, as he was found to have misappropriated Jayalalithaa's property. This did not affect Jaya's relationship with Sasikala and her family, including Dinakaran.
In fact, Dinakaran was even made the MP and was sent to Rajya Sabha. But the 2011 incident, where Jayalalithaa fell out with Sasikala, on charges that the Mannargudi family gang was looting her and allegedly giving her slow poison in the form of arsenic, they were all thrown out of the Poes Garden.
Also Read: All you need to know about Sasikala, Jayalalithaa love-hate relationship
Dinakaran was also thrown out with Sasikala, her husband Natarajan and the entire 40-member Mannargudi family. However, just in 100 days in january 2012, Sasikala claimed innocence and pleaded Jayalalithaa to take her back. Jayalalithaa agreed with the condition of public apology.
Accordingly, Sasikala wrote an apology letter stating that she was unaware of what was being done by her Mannargudi family. She promised even to stay away from her husband Natarajan as she wanted to be with Jayalalithaa and was guilty for what her family had done.
However, Dinakaran was close to Sasikala's husband Natarajan and so was not taken back by Jayalalithaa, who did not believe in any of them and strictly warned them to stay away. With this Dinakaran's political career also came to a halt.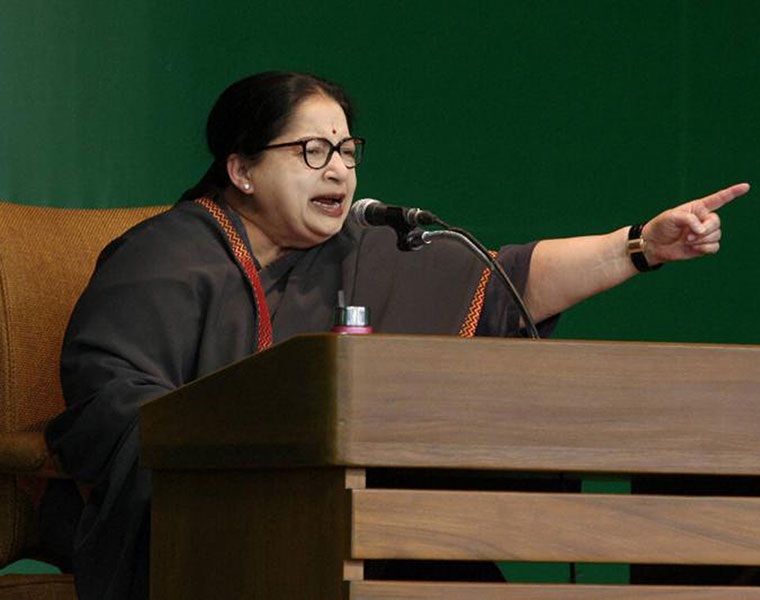 However, currently, after Jayalalithaa's death, using the sympathy factor Sasikala became the AIADMK General Secretary. The first thing she decided was to keep two people close to her to manage the most important political events and developments. One of these important persons are Dinakaran.
Yes, the same Dinakaran, who was thrown out of the house and party by Jayalalithaa. Sasikala has proved her proximity to the Mannargudi gang through her public appearances with them post Jayalalithaa's death.
In fact, going by the pages of history, Dinakaran was the one who put forth Panneerselvam before Jayalalithaa as the man whom she could trust. Even after Dinakaran and others were thrown out of Poes Garden house, Panneerselvam remained close and loyal to Jayalalithaa and remained so until her death.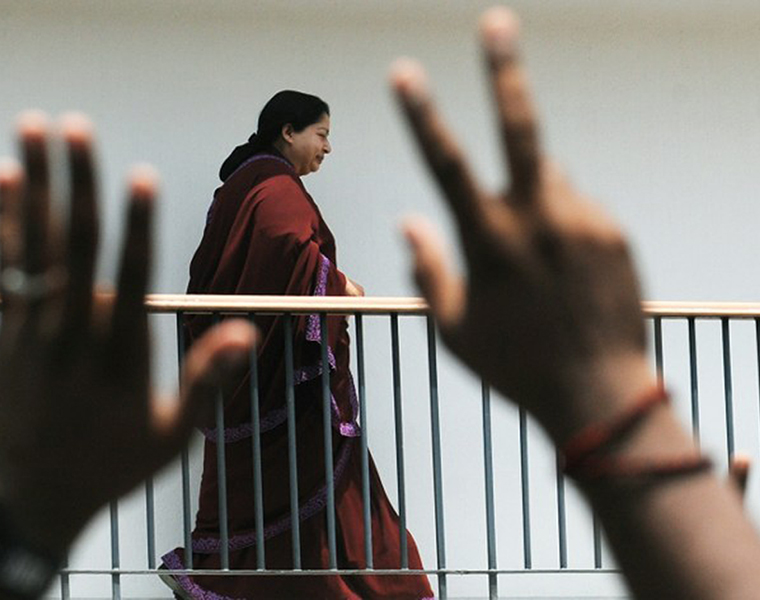 Considering this, it is no surprise that Panneerselvam chose to revolt against Sasikala taking the post of Chief Minister as he knows the inside story of Mannargudi gang and how dangerous they are.
Dinakaran might be a good adviser to Sasikala, but his ties with the Mannargudi gang will surely prove a roadblock to Sasikala. If Mannargudi family is brought to the fore, which was shunned by Jayalalithaa, the day when Sasikala will have to go back to her Mannargudi family without any political ties is not very far.