Interview: If 'Rai' fails Don Muthappa Rai can kill me, says RGV
RGV released the first look of the film, starring Vivek Oberoi, on the occasion of Mutthappa Rai's birthday. At the launch event, RGV said, "I have high hopes on my next venture Rai. If this film fails, Muthappa Rai can get into his Don character and kill me."
Speaking to Suvarna's R Keshav Murthy​ at the launch event of the film, RGV shares a few details about the upcoming production: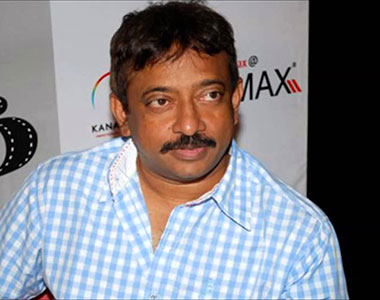 After Kannada –Telugu movie Killing Veerappan, you are back in Sandalwood with Rai. What is the movie about?
This movie is based on the life of underworld don Muttappa Rai. I found his story so appealing that I wanted  a pan-Indian audience to know his story. So we are making the film in Telugu, Kannada and Hindi.
Tell us about the storyline. Does it depict the raw details from his life or is just an adaption?
I can't discuss the story details right now. But of course, this is the most interesting story that I have ever heard in my career.
Is the movie entirely from Muthappa Rai's point of view?
It is Rai's story, but it is not only his version of the story. I have spoken to a lot of people associated with him for years, including his enemies. I have got a comprehensive story from various sources. Based on all these details I am making my movie.
Are you planning to bring some real characters on the screen?
No.
#RaiMegaLaunch He started as a small time clerk in a bank and is now himself a bank https://t.co/CMT5TRJ9DW

— Ram Gopal Varma (@RGVzoomin) May 2, 2016
Tell us about the star cast.
The complete cast has not yet been finalised. Vivek Oberoi is playing the lead.
What do you want to say to our Kannada audience?
I do not see any story from the region point of view but personalities interest me. I think Rai is one of the most interesting personalities that I have met, read and heard about in my life. So I think it is a very special film for me.
When have you scheduled the shooting?
I am not in a hurry; shooting will take some time.
Last Updated Mar 31, 2018, 6:49 PM IST