'Superstar Rajinikanth's only rival' Powerstar joins TN BJP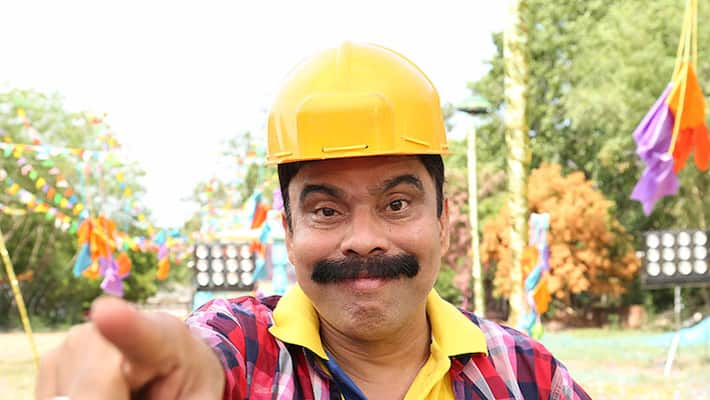 Forget the rumours of 'Superstar' Rajinikanth casting his lot with the BJP in Tamil Nadu. The party has roped in the 'Powerstar'. S Srinivasan is an unfunny Kollywood funny man prefers to call himself the 'Powerstar'. 
Politics may seem like a strange choice for the comedy actor, but then again acting can be seen as a strange turn as well for the former acupuncturist turned-con-man-turned-comedian, who claimed in 2013 that he considered 'Superstar' Rajinikanth as his only competition.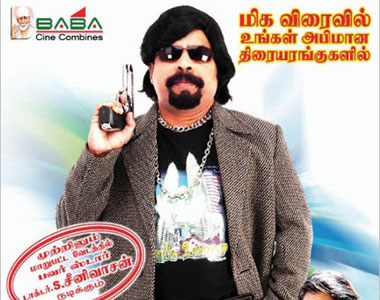 Srinivasan had earlier hoped to become the Governor of Tamil Nadu via a series harebrained calculations, including support from the DMK and apparently depending on the Pattali Makkal Katchi (PMK) party winning the 2014 elections. The party won one seat in that election, dashing such hopes. 
Though some can call his life colourful, 'fraudulent' may be a more accurate descriptor. What little we know about the man (even his age is suspect, and hovers around 45-50) shows a series of dodgy enterprises. 
He is technically an acupuncturist thanks to a correspondence course from China. In 2010 he moved into finance via a brokerage firm in Chennai. For the next few years he proceeded to run a semi-successful ponzi scheme which involved taking commissions from investors with the promises of getting them giant bank loans in time. 
That time never came, instead Srinivasan seems to have spent the money financing and selling his films, most of which he wrote, directed and starred in. The first of these was Lathika in 2011. For the next 200 days or so, Srinivasan rented a run-down cinema hall in Chennai and let the film run there, allowing him to plaster the city with posters that his film 'ran for 200 days'. 
When the time came to return those funds, or the promised bank loans, Srinivasan raised his hands in surrender and spent a month in jail in 2014, convicted for monetary fraud for amounts rumoured to be close to ₹7 crore. 
He spent jail time in Tihar, and claimed that 1500 fans came to greet him even in faraway Delhi
Nutty acts like that mixed with an endless series of over-the-top statements lead to a meaty supporting role in 'Kanna Laddu Thinna Aasaiya' (2013), which turned into a pretty big hit. The 'Powerstar' (he gave himself the title) has not looked back since then, gathering a series of small roles in a variety of films as the comedian. 
Since then he has gathered an unexpected (or expected, depending on your level of cynicism) fandom. For example, Dayanidhi Azhagiri, a producer and the son of the then Union Minister M.K Azhagiri once tweeted how he was a grand fan of the man. 
None of this has resulted in any significant film offers, though, but Srinivasan chuffs along, tiding on his ridiculous image and large (mostly online) fan clubs. 
Even the BJP thinks it could with a slice of 'Powerstar's' over-the-top, unintended comedy. 
Last Updated Mar 31, 2018, 6:34 PM IST