Padmanabhaswamy churidar ban drags Kerala women back to the Middle Ages
Kerala HC backtracked on its order of allowing women to wear salwar kameez in the Padmanabhaswamy Temple
What is so indecent about a salwar kameez or a churidar?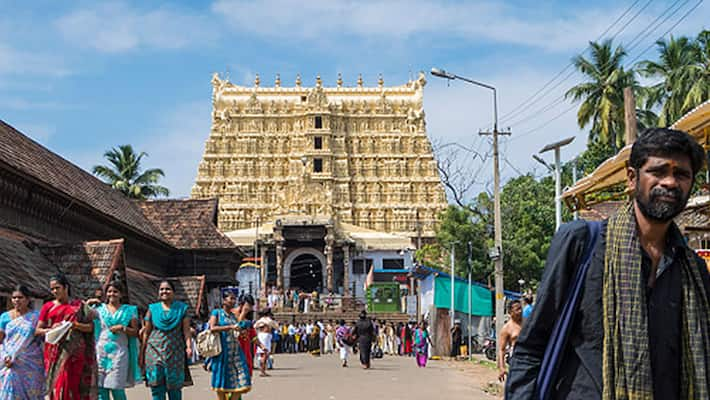 There we go again; Indian women are constantly having to  push for equality, entrance into temples and mosques, and now we are going back to the Middle Ages with a temple dress code?
Have we not had enough with the diktats over what women will wear where and how they wear their clothes?
A few days ago it was the most widely read news that the centuries old Padmanabhaswamy Temple had relaxed its rules in relation to what women were allowed to wear when they enter the temple premises. The Temple Executive Officer of Sree Padmanabhaswamy Temple, who had been ordered by the Kerala High Court to take a decision, had allowed women wearing churidars or salwar kameez to enter the premises. According to the dress code prevailing previously, women were allowed to wear only saris, long skirt or a dhoti while entering the temple. The temple priests, meanwhile, were against this break from tradition.
Now, what is surprising is that the Kerala High Court initially, the ones to pass the order have backtracked completely after the backlash from the priests and religious fundamentalists and have given the decision making power to the temple priest and have ordered the temple board to keep out of this.
Women getting access to places of worship has been extremely problematic. While we shake our heads over Saudi Arabian women not being allowed to drive, we should now shake our heads at women not being allowed to wear a modest piece of clothing like salwar kameez to the temple. We go one step forward and one step back. Just last month women were finally allowed entry to the Haji Ali Mosque in Mumbai challenging another male dominated religious ban. What are the men afraid of – losing control at the sight of a woman or having their weakness exposed?
What is so indecent about a salwar kameez or a churidar? I ask humbly. It covers every inch of the body, shows little flesh only by way of face, exposed arms and feet and it is much more conservative than a saree which shows patches of flesh from the stomach and back. Is it because the commerce of selling dhotis at the temple will be affected or that seeing a woman in a dhoti will make God pleased and bless the devotee even further? Stop sexualising a woman's body so much that it becomes difficult for us to step out of the house anymore.
Another question, I beg to ask of the Kerala High Court is that being an upholder of justice, by giving into the demands of a select few rigid religious leaders you sent the progress we made in the last one month back to naught. The Kerala High Court is now the Upholder of justice, upholder of the rights of religious fundamentalists. You tell us not to give into the demands of dowry and face abuse head on, but one temple's priests were reason enough for you to change a law?
Decency is paramount when we go to any religious place in the country; some religious outfits are lax about dress codes but they do mention dressing modestly when coming in the presence of God. This rule imposed by the Kerala Padmanabhaswamy Temple, on the other hand, is draconian.
The question immediately arises, who makes these laws? Is there even a representation of women in this committee of priests who lay down what is law? Even if it is tradition, does it not mean that tradition should change according to the times and not be a burden for the follower.  God never laid down any rules for such dress codes, so why are we humans taking decisions on his behalf. God created man and woman as equal beings, only we made women unequal.
Last Updated Mar 31, 2018, 6:42 PM IST