Impose President's rule in Tamil Nadu: Subramanian Swamy
Subramanian Swamy writes to Home Ministry.
Invoke President's rule, suspend the legislative assembly.
Impose Armed Forces (Special Powers) Acts.
BJP leader and Rajya Sabha MP Subramanian Swamy has urged the Union government to impose President's rule in Tamil Nadu.

In a letter addressed to Minister of Home Affairs of India Rajnath Singh,  BJP MP Swamy said that Tamil Nadu was in a state of "administrative disarray" as since the "indefinite hospitalisation" of Chief Minister Jayalalithaa and remains "incommunicado."
He also voiced concern that "a retired chief secretary has been allowed to conduct the business of the state."
According to reports, Jaya's trusted adviser, Retired IAS officer, Sheela Balakrishnan, 62, is running the state from the second floor of the Apollo hospital where the ailing chief minister is being treated by a team of top doctors. Some reports said that even state ministers were taking instructions from her.

Swamy in the letter also requested Rajnath Singh to invoke Article 356 and put the state legislative assembly in suspended animation, impose Armed Forces (Special Powers) Acts (AFSPA) till CM Jaya makes full recovery.
RS MP @Swamy39 writes to Home Minister @rajnathsingh urges him to impose President's rule in Tamil Nadu pic.twitter.com/GHXgL9vsLy

— Stephen (@SteveNews1) October 7, 2016

He raised fears since the hospitalisation of Jayalalithaa, terrorist groups such as the Islamic State (ISIS) and LTTE were activating their sleeper cells.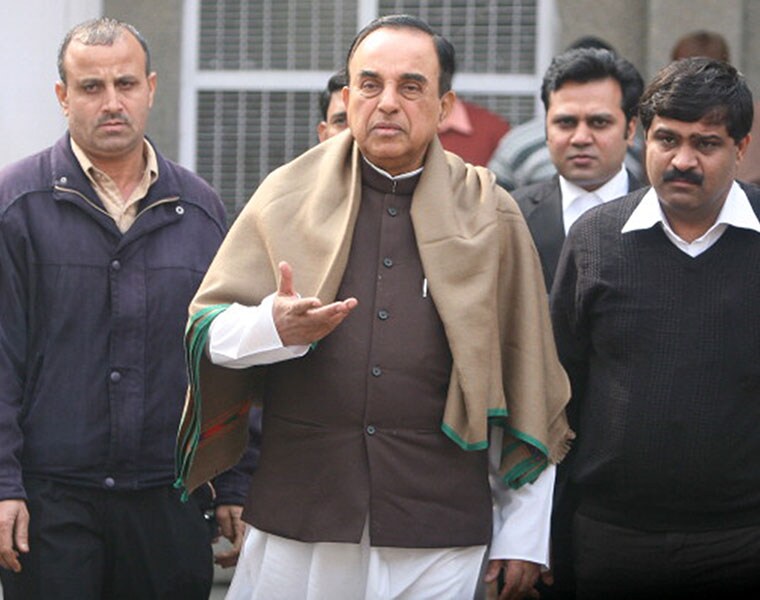 Jayalalithaa was admitted to the Apollo Hospitals in Chennai for 'fever and dehydration' from September 22 but since then her health has remained a topic of debate across the country.
An update posted by the Apollo hospital on October 6 said that Jayalalithaa needs "a longer stay in hospital" but is "making gradual progress."  The hospital confirmed that the 68-year-old remains on respiratory support and is being treated, including by a UK specialist, for lung problems.
Last Updated Mar 31, 2018, 6:54 PM IST