Bengaluru is drowning in its own garbage.
The BBMP Commissioner N Manjunath Prasad has insisted that pourakarmikas will not pick up waste if it is unsegregated
We all read articles and columns praising Bengaluru for its beauty, for its cosmopolitan environment. Now we should also be ready for articles which say how slowly Bengaluru is drowning in its own garbage.
This news of how only 36 per cent of Bengaluru households are segregating their garbage belies the tag that was recently bestowed on the city by the World Economic Forum. In a listing of the most dynamic cities of the world, with the main ranking criteria being rapid adoption of technology and innovation, Bengaluru stood first.
True, the city boasts of the being the incubation hub of start-ups, the most number of innovators are congregated here and an impressive IT industry forms a solid base for the development and technological needs of the country. Sadly, in the process of earning this moniker, the city has lost a lot of its originality. It is losing its green cover (trees) to infrastructure and housing, its lakes to pollution, its atmosphere and surroundings to the overflowing mounds of garbage.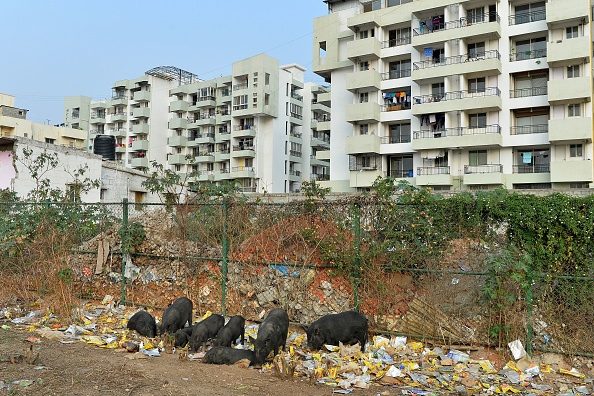 An article in the Bangalore Mirror has cited the latest data available with BBMP. It says, the city generates around 3,860 tonnes of garbage per day, in which three zones falling in core Bengaluru – East (900 TPD), South (800 TPD) and West (950 TPD) are the major contributor of waste, while Dasarahalli (150 TPD) and Yelahanaka (150 TPD) in North Benglauru produce the least.
On February 1, 2017, tired by the unheeded calls to segregate waste while disposing garbage, the BBMP Commissioner N Manjunath Prasad has insisted that pourakarmikas not pick up waste if it is unsegregated. And in order to embarrass residents into following the norms, the BBMP workers will be marking the houses of the non-conformists with coloured chalk, green for those who have followed segregation and red for those who do not.
It's highly embarrassing for a city has a high level of educated people, trained engineers and software professionals who think in gigabytes and do number crunching for a living. Instead of holding up their noses while passing by an overflowing garbage lot, none has dared to find the cause of this negligence. Blaming the BBMP is easier said than done. In this case, the BBMP has been sensitising the public through ads in newspapers, radio, television etc about the necessity to practice segregation, yet the call has fallen on deaf ears.
The city needs to realise that citizens' participation in this exercise of cleaning and managing garbage at the individual level is extremely important. Composting  can help reduce waste and actually can even help you grow your own food. There are even composting centres established for the same and in fact, BBMP is willing to pay people for generating compost.
There is a whole list of penalties for not following proper garbage disposal process but where the laxity is that it is not being implemented properly. How much will new sewage treatment plants or creating more dumps help, if at the source itself the process of garbage disposal is failing?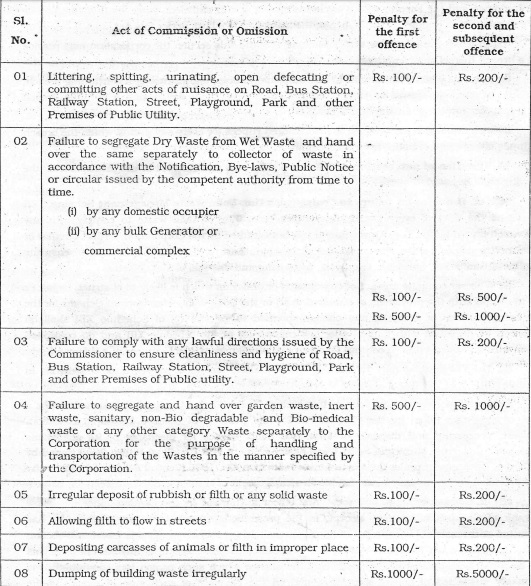 At present the civic body is sending mixed waste to the processing units which end up in landfills but the sad part is that Bengaluru has no landfill to send its mixed waste to. Madhugiri and Kolar Gold Fields (KGF) in Kolar district have been identified as locations to build "environment facility cities." Both sites are more than 100 kms away from Bengaluru. Both sites will have about 1,000 acres of land, out of which 25 acres will be meant for processing facilities. The waste will be transported from Bengaluru by train and would be processed into biogas, electricity and compost. Why so? Because everyone wants to be away from the stench but will not take part in stopping the dump in the first place.
Also read: Public trashes plan for garbage cess hike in Bengaluru
Here are some examples of how countries like Japan do their waste segregation. At the waste collection centre in Kamikatsu, Japan, there are separate bins for different types of paper products: Newspapers, magazines, cartons, flyers. Then there are separate ones for cans: Aluminium, spray, steel. There are even individual bins for plastic bottles and caps. But that's only a handful of the 34 categories that Kamikatsu residents have to sort their trash into.
If not 34, we are not able to manage even 5 categories! There are no garbage trucks in the Japanese town so each resident has to wash, sort, and bring their trash to the recycling centre—which residents admit took some time getting used to. A worker oversees the sorting process at the centre, making sure trash goes into the right bins. Some used items are taken to businesses to be resold or repurposed into clothing, toys, and accessories. Businesses are required by law to recycle, and the country's sorting systems are among the most extensive in the world.
For those of us who still don't understand what segregation is all about, here is help from BBMP
Segregation made easy : A guide of 40 questions and answers pertaining to garbage disposal is available on the BBMP site.