China sending astronauts to build its space station: What you must know about the high-stakes mission
Shenzou-12 (translated as Divine Vessel) will launch the third of 11 missions needed to finish building the country's space station, construction of which began in April with the launch of Tianhe -- the first and largest of the three modules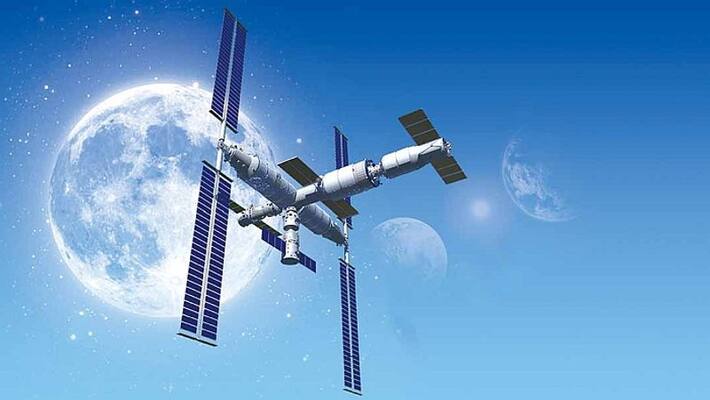 China will on Thursday send three astronauts into orbit in a high-stakes mission in the first of its four crewed space missions to complete the country's space station by the end of next year. 
China will launch Nie Haishend, Liu Boming and Tang Hong into orbit abroad the spacecraft Shenzhou-12 at 9:22 AM local time (6:52 AM) on June 17 from Jiuquan in the Gansu province. This will be Nie's third space mission, the second for Liu and the first for Tang.
Shenzou-12 (translated as Divine Vessel) will launch the third of 11 missions needed to finish building the country's space station, construction of which began in April with the launch of Tianhe -- the first and largest of the three modules. The Shenzhou-12 crew are to live in a 16.6 m (55 ft) long and 4.2 m (14 ft) cylindrical unit called Tianhe, which means 'Harmony of the Heavens'.
The three-month stay for the astronauts will be the longest for any Chinese astronauts, and one important focus will be seeing how they handle the relatively long time in orbit.
Astronaut Nie told reporters in Jiquan, "The (mission) is longer this time. Besides setting up the core module, we also have to carry out a series of pivotal technical tests. The mission is more arduous, and the challenges are greater."
Chinese astronauts have had a low international profile due to the US legislation that bars NASA from any cooperation with China. No Chinese astronauts have been to the International Space Station, which has been operational for over two decades and has received astronauts from many countries. 
However, the ISS may be decommissioned in 2024 if the project does not receive new funding, which would leave China as the operator of the only space station in the Earth's orbit. 
Ji Qiming, the assistant director at the China Manned Space Agency, said, "Upon completion of the Chinese space station, in the near future, we will see both Chinese and foreign astronauts jointly participating in the flight of the Chinese space station."
Last Updated Jun 16, 2021, 7:22 PM IST