26-year-old Sagar Sodah, a visually impaired programmer, has created a chatbot for women
Sagar created a chatbot through which women can safely and anonymously report cases of sexual harassment
Sagar made the bot for Safecity, an online platform created to map areas of sexual abuse
In many cases, when women are being attacked, abused in homes, public spaces, workplaces or elsewhere they do look for help and sometimes they do not know whom to reach out to. However, Pink Hero Sagar Sodah has come up with tech that can make things easier for women and reportage of crime.
With us constantly being bombarded with news and reports about rape, sexual assault, crime against women in every part of the world, we may just tend to lose hope.
In India, especially, there is not a day that goes by without a mention of a woman being sexually harassed, assaulted, groped, murdered, abused or teased. Often their stories emerge after years of repression, depression and fear and when they do find a voice, they are quickly silenced by powers that be, society, police, family, circumstances and many more factors.
Asianet Newsable's initiative the Pink Samaritan app enables a woman  to call out for help and also create an ecosystem where in other women and men volunteers can come to a woman's rescue in times of distress. They are our Pink heroes.
Download the app here
Similarly, 26-year-old Sagar Sodah a visually impaired programmer, is a Pink Hero and an Emerging Safecity Leader, whose hands have created a very effective tool for women's safety. Sagar had once been toying with the idea of Facebook Messenger bots and after coming in touch in Safecity, he thought how he could leverage the platform for the organisation. He thought it would  make a lot of sense if people/women could report directly from their phone instead of downloading an app. So he created a chatbot through which women can safely and anonymously (if need be) report cases of sexual harassment.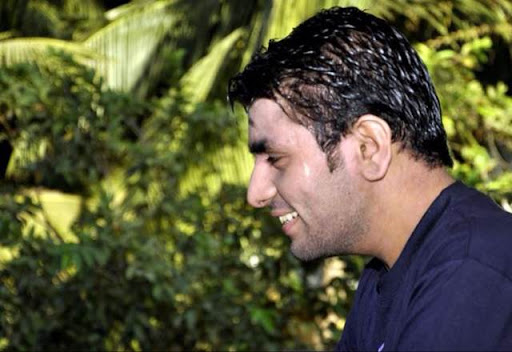 Chatbot is technology which is being used widely today. Facebook Messenger, Google messenger etc use it largely and even online shopping websites to make the transactions easier. The tech, powered by rules and sometimes artificial intelligence, allows you to interact with via a chat interface. You can tell it what you want, what you are looking for etc.
Safecity is a project by the Red Dot Foundation of India. It is an innovative platform that crowdsources personal stories of sexual harassment and abuse in public spaces. By acting on the data collected through community engagement and institutional accountability, the project aims to make public spaces safer and equally accessible to all, especially women and girls.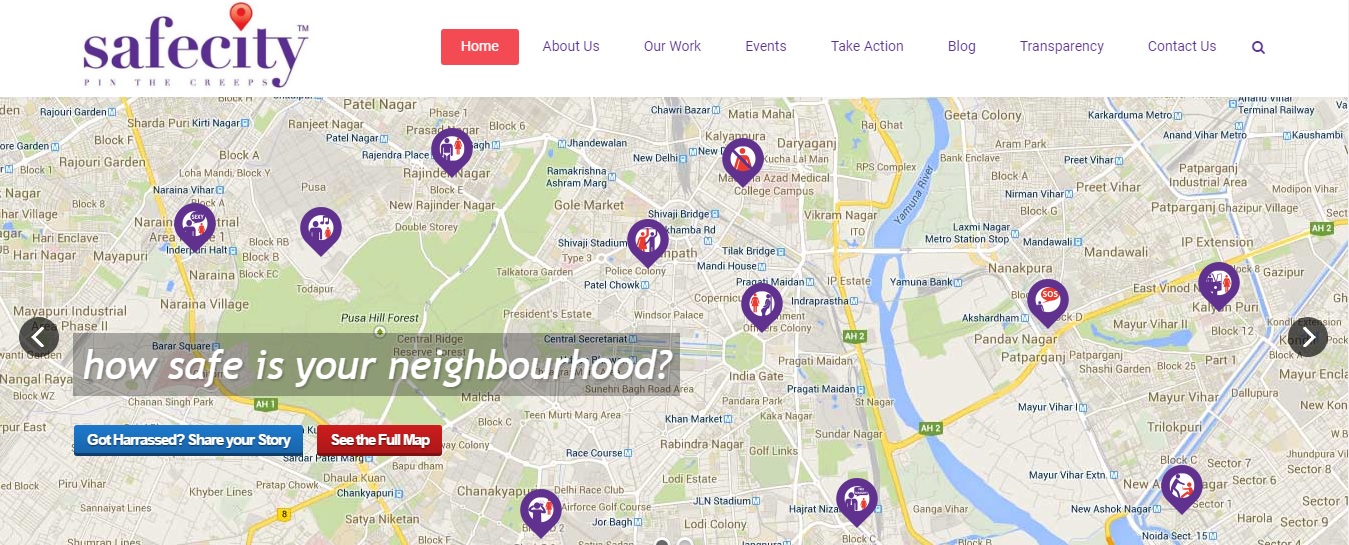 The project operates on the rationale that for women and girls to fully participate in society, it is important that they feel safe and are able to access and navigate public spaces freely.
The online platform was created to map areas of sexual abuse- ranging from comments to physical abuse and rape. All it requires is to fill a simple form about the location where the abuse occurred and the category of abuse (it can be filled anonymously as well). This gets plotted on a map and in time will create "hotspots" or unsafe areas of a city.
As the numbers of pins grow, this converts into a hotspot. The larger the number of pins, the more prominent the hotspot is. This information can be used.
By individuals to check potential safe and unsafe areas
By the law enforcement agencies to increase security measures in unsafe area
By local businesses in the hotspots to be more aware and help change the situation