Coimbatore entrepreneur made the best of minimal resources to build a successful startup
G Sindhu trained and recruited locals in a remote area like Modakupatti.
She got the initial funding from Lendingkart.
She has grown the business from 10 clients to 140 clients.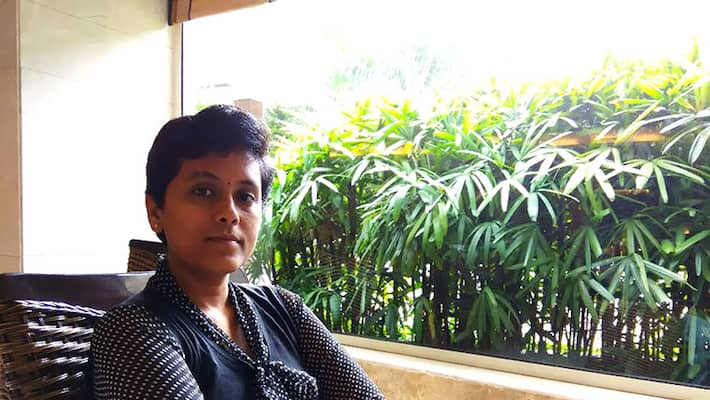 Evergreen Enterprises is a startup that deals with coconut and coconut products, operating from a village called Modakupatti in Tirupur district. From buyers to suppliers, it involves 99 percent men and she found it hard to convince them that she has the ability to spearhead the ship in the right direction.
Another key challenge was human resource. But as Sindhu says, there is an opportunity everywhere; one should know how to grab it. In a remote area like Modakupatti, she decided to train and recruit the local people. Today, the business proudly comprises 100 percent rural population. Over 100 uneducated employees now have a steady income and she also works with several farmers.
In the past two and half years, she has grown the business from 10 clients to 140 clients. "We try and create an amiable environment for farmers, clients and team members, which I believe is the main reason for the growth of business. She also mentions that technology has been a huge contributor too. Talking about setting goals, she adds, "Following a system to measure the progress and set the goals every day, every 15 days, every 45 days. This is how we created accountability among the team members."
Another initial hurdle was raising funds. Banks would frequently refuse her working capital loan and would ask her all sorts of collaterals which would make the process more complicated. Going against the grain, she opted for Lendingkart for her initial funding.
"The speed of processing the loan was very fast compared to public sector banks. It was a time we have put all our capital into our products and were looking for the cash flow," she added. Through her success story, Sindhu has been an inspiration to her colleagues, employees and other women who would like to set up their own venture as she breaks the stereotypical mindset in the industry.
Last Updated Mar 30, 2022, 9:48 PM IST