Karnataka government's CheckmateCovid chess tournament raises Rs 15 lakh for coronavirus relief
The CheckmateCovid tournament saw a total of 2.37 lakh chess games played on the MPL app. All players ranking up to 10,000 on the tournament leaderboard were awarded cash prizes from the total prize pool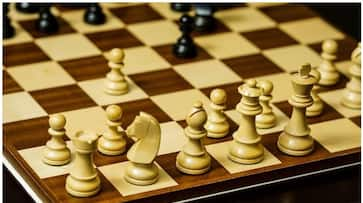 Bengaluru: The CheckmateCovid chess tournament conducted by the Karnataka government along with the United Karnataka Chess Association (UKCA) and Mobile Premier League (MPL), raised Rs 15 lakh that was donated to the Karnataka chief minister's Covid relief fund. A total of 19,245 players registered for the tournament, which had a total prize pool of Rs 10 lakh.
Also read: List of cricketers who have donated to PM CARES Fund
Chess Grandmaster Ankit Rajpara won the tournament, which was held on May 2 and 3 on the MPL app. He was awarded Rs 1 lakh. Grandmaster Bhakti Kulkarni won the award for the top-ranked female player and Shakuntala Devi won the award for top-ranked player above 60 years of age (Rs 25,000 each, respectively).
Also read: David Warner picks India-Australia IPL XI
The tournament saw a total of 2.37 lakh chess games played on the MPL app. All players ranking up to 10,000 on the tournament leaderboard were awarded cash prizes from the total prize pool.
Also read: Yuvraj Singh's father Yograj targets Virat Kohli
"I thank all the players who participated and contributed to the CheckmateCovid chess tournament. We are glad to have collected a large amount for the CM's Covid relief Fund. Congratulations to the winners and to everyone else for making this tournament successful. We must continue to come together and fight this crisis," said CT Ravi, Karnataka minister for youth empowerment and sports.
The matches were played in the Speed Chess format, with each player getting three minutes in the game. Winners were decided on the basis of maximum such games won over the two-day duration of the tournament.
"We are grateful to our users for supporting this noble cause by participating in the tournament in such huge numbers and we thank the Government of Karnataka for giving us this opportunity to help in the fight against Covid-19," said Sai Srinivas, co-founder and CEO, MPL.
"It was great to participate in the CheckmateCovid Tournament on MPL. Playing Chess is my passion and if I can also contribute to a good cause at the same time, nothing like it," said tournament winner Grandmaster Ankit Rajpara.
Last Updated May 7, 2020, 4:37 PM IST