Translocating to preserving: KIA to move 7,095 trees
Rs 13,000 crore infrastructure development plan is in place for Kempegowda International Airport. This includes a 'Terminal in a Garden' design. To ensure a smooth expansion process, the airport will have to translocate several plants and trees.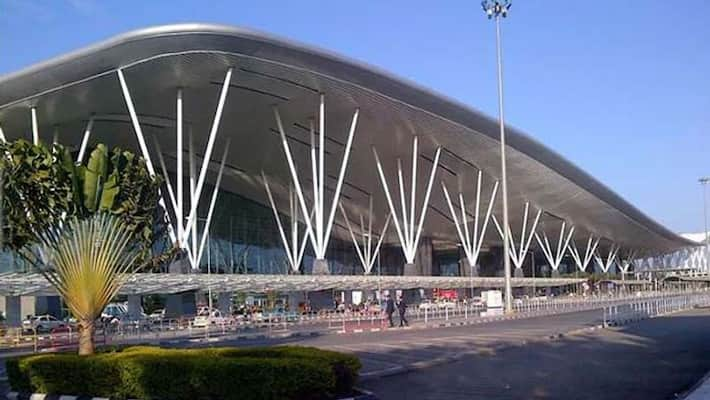 Bengaluru: More than 7,000 trees will be translocated in Kempegowda International Airport (KIA) in Bengaluru.
Bangalore International Airport Limited (BIAL) – the operator of KIA – has a Rs 13,000 crore infrastructure development plan for the airport that will require translocation of several plants. The design also includes a 'Terminal in a Garden' concept in which the existing landscape of the airport will be amalgamated.
In addition to these plants, 7,095 trees and shrubs that come in the way of the expansion plan will be uprooted and shifted to another area within the premises of the airport. This process will take place in phases. In the first phase, 1,285 plants and trees will be translocated.
A BIAL release stated that the process includes uprooting of trees from their original location and replanting them in select areas without damaging their roots. This phase may take a day or a week depending on the species of the trees that need to be moved. The Volvo trucks pioneering in tree transplantation will be used in the process and they can move approximately 17 large trees in a day.
The rest of the shifting will be carried out over the next two years.
BIAL is taking precautions to ensure healthy translocation of trees. The Institute of Wood, Science and Technology and Volvo have been engaged to provide scientific solutions to ensure that these trees survive after being shifted to another premise.
Conventional methods will be used to move trees that have a girth above 45 inches and less than six inches. This is done to ensure that these trees are moved with care and they survive after being translocated.
The chief projects officer of BIAL reportedly said that some of the trees that they presently have in KIA belong to rare species that may not be found in India. They want to preserve these trees by accommodating them in the premises of the airport. However, he said that they need to translocate these trees in order to suit the new plan of having a terminal in a garden. 
Last Updated Jun 6, 2019, 7:23 PM IST