Private, KSRTC bus prices skyrocket in the wake of Lok Sabha election; 50% increase in ticket prices
If you are planning to travel home to coastal areas - Mangaluru, Udupi, Kundapur - by private buses or even in KSRTC buses to cast your vote, be ready to shell out 50% more than usual.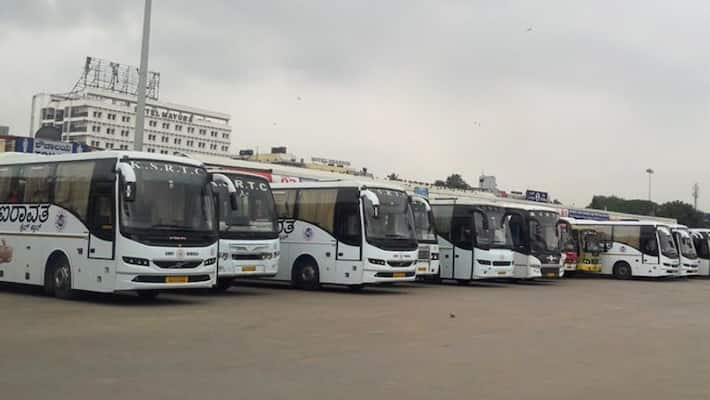 Bengaluru: Karnataka is witnessing many changes as the dates for Lok Sabha elections have been announced. The private bus owners have increased the price of bus tickets considerably, making long distance travel inconvenient for passengers.
Buses plying from Bengaluru to Udupi and Kundapur are charging exorbitant amount with atlest 50% increase in price. Usually, the rates go up during festivals as the demand for buses also increase. Thousands of people from the coastal side of Karnataka work in Bengaluru and have to shell out a lot to travel back home during festivals.
Now, the elections are slated for April 18 and April 23. Following the announcement of dates, voters of other districts residing in Bengaluru, tried booking online tickets to be able to cast their votes without fail. However, they were in for a shock. The rates had shot up with respect to various buses including Pragathi, Durgama, Disha travels, Sea Bird, SRS, VRL, Sugama and other buses.
What was costing Rs 550 to Rs 800 earlier, are now costing Rs 1000. Sea Bird and SRS have been charging Rs 1,600 instead of the usual fare of Rs 1,450.
Surprisingly, even Karnataka State Road Transport Corporation (KSRTC) buses showed an increase of up to 50% in the ticket fare. Regular tickets that cost Rs 600 and are now costing above Rs 1,000.
This time, people should be ready to shell out more as they will have to travel home twice, paying exorbitant rates, in April. One, due to Ugadi festival and the other is during election.
This year, Ugadi is on April 6. People have expressed their anger against such "commercial-minded" bus owners.
At least, 105 private buses travel from Bengaluru to Mangaluru, Udupi, Manipal and Kundapur. Thousands of people travel in these buses every day.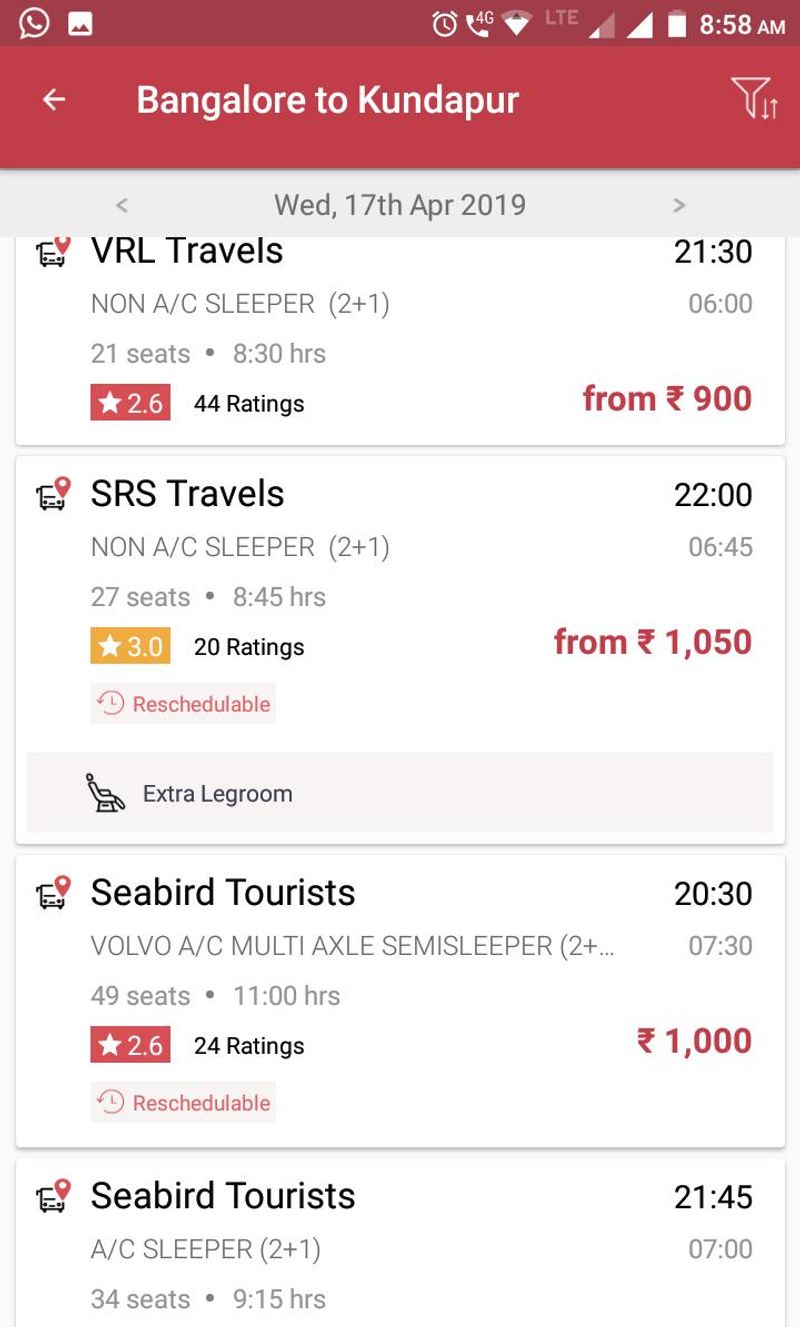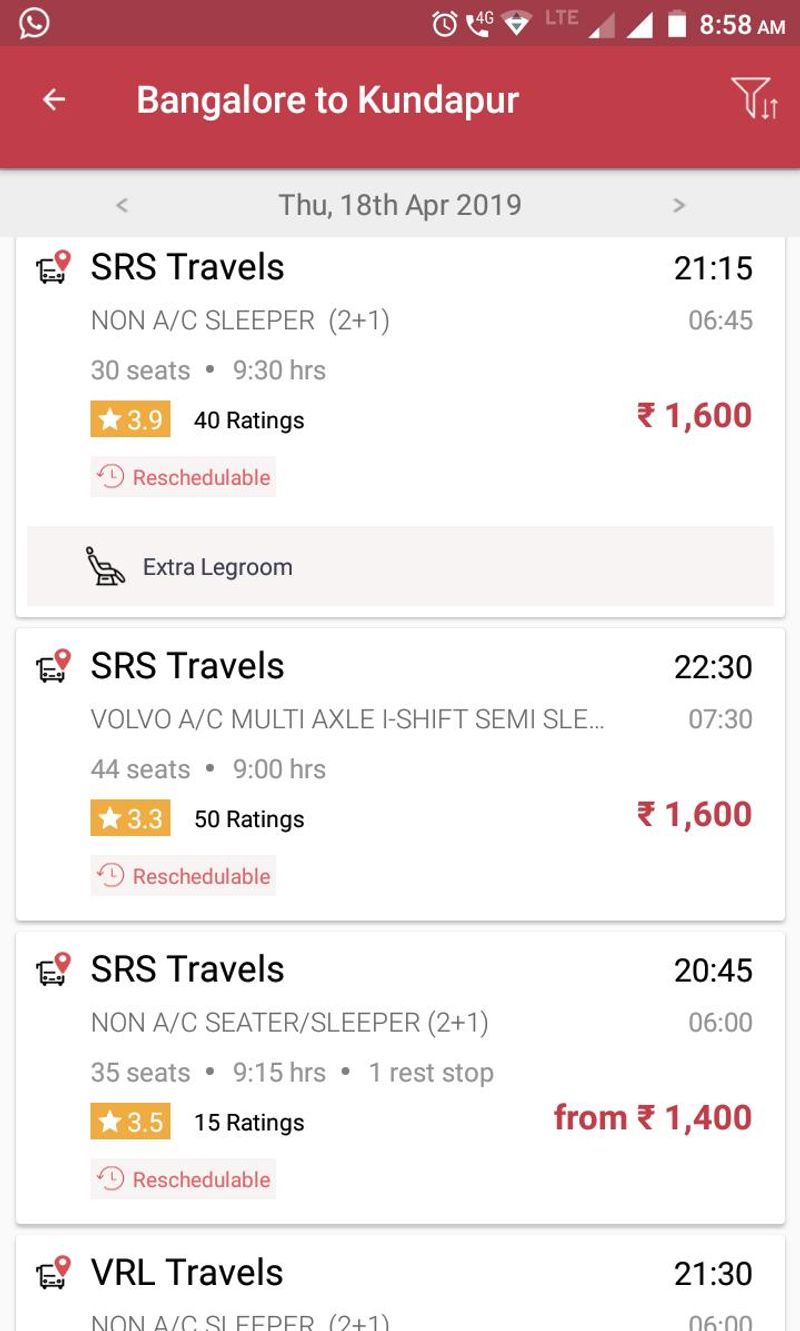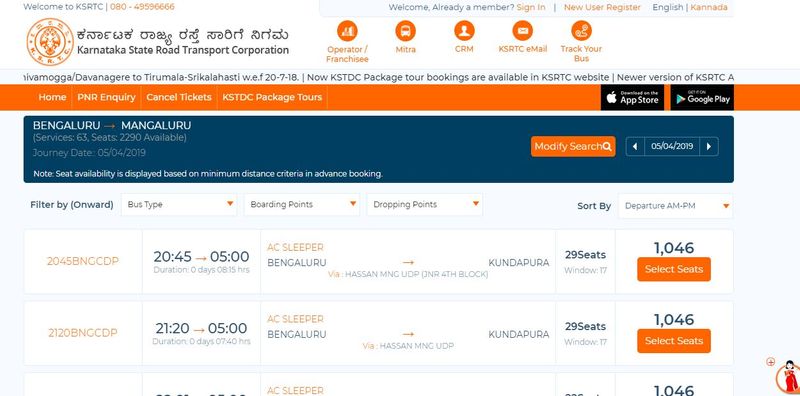 Last Updated Mar 12, 2019, 5:26 PM IST