Mosquito menace: One insect, different species, many diseases
There is close to 3,500 species of mosquitoes in the world. They can spread deadly diseases to human beings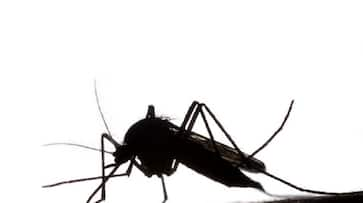 Bangalore: Mosquitoes are one of the deadliest animals in the world. The ability of mosquitoes to carry and spread diseases to humans causes millions of deaths every year. In a year, malaria causes more than 4,30,000 deaths. Worldwide incidents of dengue, malaria and other diseases caused by mosquitoes have risen 30 folds in the past 20 to 30 years. 
There is close to 3,500 species of mosquitoes in the world. Listed below are four of them:
Culiseta: It is the type of mosquito, which causes eastern equine encephalitis (EEE). Not a lot of people are aware of the fact that the virus is spread by culiseta mosquitoes. The virus causes severe neurobiological damage.
These mosquitoes are mostly found in hardwood swamps and other swamp areas, the eastern seaboard, and rural areas of New York. 
The symptoms of an EEE-infected person are fever, chills, malaise and general weakness. Some people may also experience terrible headache, seizure, fever and confusion.
Aedes aegypti: The mosquito species carries virus that attacks the liver. It can cause abdominal pain, vomiting, diarrhoea and eventually jaundice. The disease is widely seen in South Africa. 
There is a vaccine that can prevent this disease. It is affordable and easily available.
Anopheles: Anopheles mosquitoes mostly spread malaria and it is one of the most widespread diseases. These mosquitoes bite during night time. 
Symptoms of an infected person include anaemia, fever, chills, nausea and flu. In severe cases, it could cause coma and death.
Culex: Culex is a genus of mosquitoes that carry a virus called west nile virus. A person bitten by an infected culex mosquito will suffer from west nile fever. The virus can cause meningitis in humans or encephalitis, which is inflammation of the spinal cord and brain.
Asian tiger: These mosquitoes are black and white mosquitoes that bite during the day. The Asian tiger mosquitoes are capable of carrying lacrosse encephalitis and west nile viruses.
It is important to stay away from mosquitoes as they can spread deadly diseases. Mosquitoes' menace has to be controlled and preventive measures need to be taken to avoid being infected by them.
Last Updated Jun 29, 2019, 6:45 PM IST