From Muslims to Kurubas: Siddharamaiah's own community batting for Lingayats' minority status in Karnataka
With Rahul Gandhi shifting gears from Temple run to mutt hopping, will election finally be pinned down to religion and divisive politics determining the voting pattern?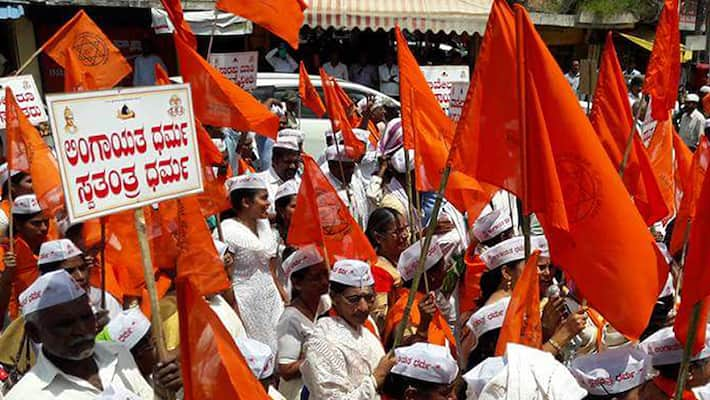 In the context of the Karnataka government's proposal to make Lingayat a separate religion, the demand to add Lingayats into the minority category is rising, but from which quarter is the question. More than Lingayat community members,  Muslims and Kurubas feel strongly about Lingayats being accorded with the 'Minority' tag. 
Are Lingayats really demanding a separate religious status or it is just a political game? This is one key question the that has caught everyone's attention. In a research and poll conducted by Asianet Suvarna News, Kannada Prabha and AZ research firm statewide, this shocking factor of Muslims and Kurubas showing interest to get the Minority tag for Lingayats has to come to light. 
The kind of attention and support coming from Muslims and Kurubas for Lingayats is an indication that the present Siddaramaiah government is all set to secure its place firm. With Karnataka Assembly Election drawing near, the Congress government is cashing in on the CM's own community and vote bank. The survey also says only 30 percent Veerashiva-Lingayats supported a separate religion tag and 60 percent have rejected this proposal. The remaining few have no opinion on this issue.
But a whopping 40 percent Kurubas say that they want to see Lingayats as a separate religion. And if that isn't shocking, 44 percent Muslim community members are cheering their Ahinda leader on by echoing similar sentiments. The survey also says that 45 percent Kurubas, on the other hand, raised strong objections to this Lingayat move of the State government. 
Last Updated Apr 11, 2018, 10:56 AM IST