Bengaluru temperature touches record 37 degrees; brace up for more sultry days
Thursday's record temperature of 37 maximum degrees is an indication that Bengalureans have to brace up for more sultry days. According to experts, the maximum temperature of 37.4 maximum degrees was recorded in 1996 and again in 2017, it was 37.3 in the middle of March. As the heat-like conditions have started early, March and April months will see mercury rising further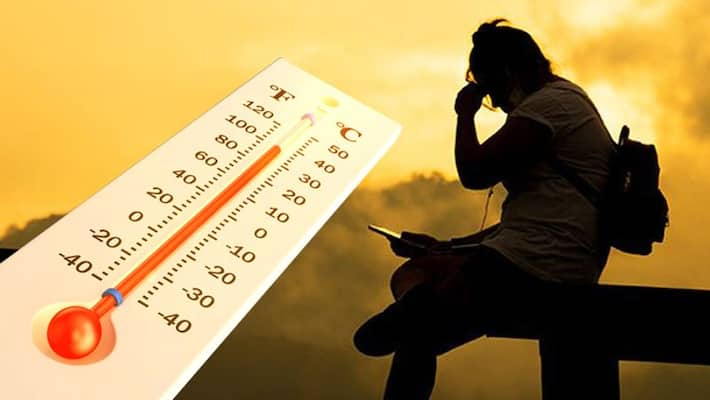 Bengaluru: Bengalureans should brace up for more hot conditions as the maximum temperature began to increase at the beginning of March and it is set to further go up in the coming days.
According to the Indian Meteorological Department (IMD), the increase in the temperature was noticed from the last few days.
On March 4, the city recorded 34.4 maximum degrees temperature. Interestingly, the minimum temperature was 23.15 degrees. On March 5, 34.2 degrees maximum, 22.7 degrees minimum was recorded. And, on March 6, 35.7 degrees maximum and 20.5 degrees minimum was seen. On Thursday, the maximum temperature again went up to 37 degrees and the minimum was 21.8 degrees.
"This is early March and the temperature is already on the rise. This is an indication that March and April will be extremely hot," said Srinivas Reddy, director, Karnataka State Natural Disaster Monitoring Centre.
Senior scientific officer from Karnataka State Pollution Control Board (KSPCB), Nagappa, has said that this heat wave condition is due to the contribution of the increase in vehicular population, increase in concrete structures and pollution.
"Bengaluru city has 76 lakhs vehicle population and the 22% of dust on roads is a killer combination for Bengalureans. The sun rays instead of reflecting back easily are getting trapped in concrete structures moving vehicles and hence more heat is being witnessed. The heat and dust will be more deadly for Bengalureans," said Nagappa.
Last Updated Mar 8, 2019, 11:43 AM IST