Bengaluru bar raid: Crime branch rescues 74 women, arrests 53 people
The Central Crime Branch (CCB) conducted a raid at a bar in Domlur leading to the arrest of 53 people including two managers. The CCB also rescued as many as 74 women who were allegedly forced to dance at the bar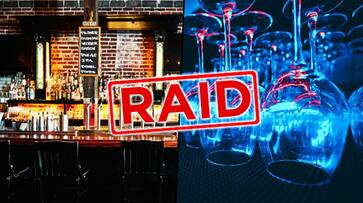 Bengaluru: As many as 74 women who were allegedly forced to dance at a bar in Bengaluru's Domlur were rescued after the Central Crime Branch (CCB) conducted a raid. As many as 53 people were also arrested which included two managers and a cashier.
CCB officials conducted a raid on the Chef Regency Inn in Domlur wherein they recovered cash to the tune of Rs 1.04 lakh. The 74 women who were rescued from the bar were allegedly illegally employed by the management of the bar, and were forced to entertain customers who visited the bar.
Customers were allegedly allowed to shower the women with money, and even dance with them if they paid more.
The Hindu quoted a senior police as saying, "The accused employed the women to entertain clients who visited the bar. Those who paid more were allowed to dance with them."
The raid was conducted as part of a drive conducted by Bengaluru police commissioner Alok Kumar who wants to put an end to restaurants and pubs in the city that are non-compliant to the law.
He had given specific orders that action be taken against illegal activities, including gambling, dance bars and illegal chit funds.
According to reports, some of the women were locals while some others were from different states, were lured with the promise of good jobs. But they were allegedly forced to dance in order to attract more customers to the establishment.
The main accused have been identified as Dinesh P (42), Dinesh Kumar (41), Riyazuddin (52), Prakash Dutt Joshi (23), and Hegya Raj Joshi (23). The operation had been carried out under the direction of Joint Police Commissioner B Ravikanthe Gowda.
Earlier in June, in a similar case, 266 women were rescued from a dance bar, which had been running in the city illegally. In connection with this, 237 people, including almost 200 customers and 44 workers of the dance bar, had been arrested at the time.
Last Updated Jun 30, 2019, 12:04 PM IST