World Stroke Day 2023: Day, history and significance
World Stroke Day, observed on October 29, raises awareness about stroke prevention and early intervention. It's a global initiative to reduce the impact of stroke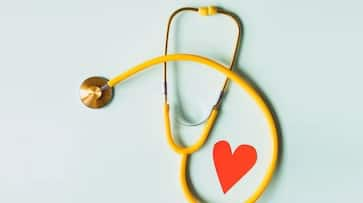 World Stroke Day is observed on October 29th each year to raise awareness about stroke, its prevention, treatment, and the impact it has on individuals and communities worldwide. This annual event serves as a global platform to educate people about the risks associated with stroke and encourage them to take preventive measures. In this article, we will delve into the history, significance, and importance of World Stroke Day.
History:
The World Stroke Day campaign was initiated by the World Stroke Organization (WSO), a non-governmental organization dedicated to reducing the global burden of stroke. It was first established in 2006 and has been observed annually since then. The choice of October 29th as the date for this important awareness day is symbolic because it marks the anniversary of the WSO's formation.
Stroke is a significant global health issue, with millions of people affected by it each year. The WSO recognized the urgent need to educate the public about stroke prevention, treatment, and rehabilitation. World Stroke Day was born out of this necessity, and it has since grown into a worldwide movement, gaining support from governments, healthcare organizations, and individuals.
Significance:
World Stroke Day holds great significance due to its impact on public health and well-being. The day serves several vital purposes:
Raise Awareness: Stroke is a leading cause of death and disability worldwide, and many people remain unaware of its risk factors and warning signs. World Stroke Day plays a crucial role in educating the public about stroke prevention and recognition.

Promote Early Intervention: Recognizing the signs of a stroke and seeking immediate medical attention can make a significant difference in the outcome. This day encourages individuals to act swiftly when they or someone they know experiences stroke symptoms.

Advocate for Better Healthcare: World Stroke Day provides a platform for advocacy, prompting governments and healthcare institutions to invest in stroke care, research, and prevention programs.

Support Survivors: For those who have survived a stroke, this day offers a sense of community and empowerment. It reminds survivors that they are not alone and that there is hope for recovery and rehabilitation.

Global Collaboration: It fosters international collaboration among healthcare professionals, researchers, and organizations, allowing them to share knowledge and best practices in stroke care.
World Stroke Day is instrumental in reducing the global burden of stroke, which remains a significant public health challenge. By spreading awareness, promoting early intervention, and advocating for improved healthcare services, it strives to mitigate the impact of stroke on individuals and societies.
World Stroke Day, observed on October 29th, serves as a critical platform for raising awareness about stroke and its prevention. It has a rich history rooted in the efforts of the World Stroke Organization and holds immense significance in its role in public health, early intervention, and global collaboration. By disseminating knowledge about stroke, this day aims to reduce the incidence and impact of this devastating medical condition.
Last Updated Oct 29, 2023, 7:30 AM IST