Why is Halloween celebrated in India? Know it's origins, traditions, and some spooky party-celebration ideas
Halloween 2023: Halloween has been more popular in India in recent years, maybe due to the influence of Western culture introduced through individuals, films, and social media. It has gained popularity recently, with people adopting the fun and spooky customs of dressing up, trick-or-treating, and themed parties.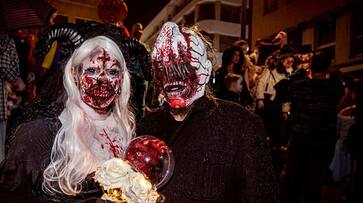 Every year on October 31, Halloween is a mysterious, eerie, and inventive celebration. On this widely observed holiday, individuals of all ages dress up, carve pumpkins, and take in the eerie ambience. But to really understand this universal favourite, it's important to explore its rich historical background, enduring symbolism, cherished traditions, and creative celebration ideas.
Halloween's Historical Origins
Halloween has a fascinating past that incorporates parts of Christianity, Rome, and the ancient Celtic cultures. Its origins may be traced back to the Celtic feast of Samhain over two millennia ago. Samhain marked the end of harvest season and the beginning of winter.
Also Read: Halloween 2023: Wishes and messages to share with loved ones
The Celts believed that on October 31st night, the veil separating the worlds of the living and the dead was most pliable, allowing ghosts to come back to Earth. Many Halloween customs have their roots in this core idea.
How did Halloween start?
Over the ages, Halloween saw a substantial evolution. The celebration of Feralia, which was held in late October and honoured the departed, was influenced by Roman culture. A synthesis of traditions resulted from the union of the Celtic Samhain with this Roman celebration.
Pope Gregory III declared November 1st to be All Saints' Day in the eighth century, including some Samhain traditions into this Christian celebration. October 31st, the evening before November 1st, became known as All Hallows' Eve, which was subsequently shortened to Halloween.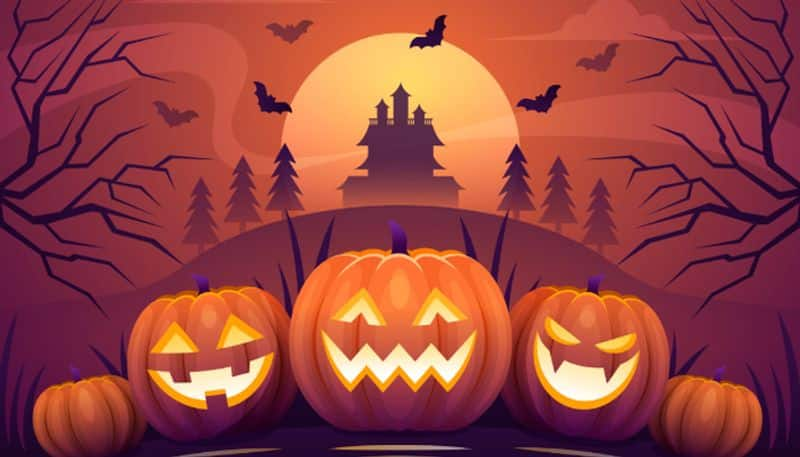 Why does India celebrate Halloween?
India celebrates Halloween as a result of the growing impact of Western culture, particularly through social media, movies, and international intellectual interchange. Trick-or-treating, themed parties, and costume parties have become more and more popular in recent years as more people embrace these enjoyable and eerie customs.
Symbolism and Traditions
Costumes: It is said that the Halloween custom of dressing up in costumes sprang from the Celtic habit of donning disguises to stave off wandering ghosts.
Autumnal lanterns
One of the most popular Halloween traditions is carving pumpkins into spooky faces or patterns. This custom originated from the Irish folktale of Stingy Jack, who deceived the Devil and was thereafter compelled to travel the planet with a hollowed-out turnip lantern.
Halloween or Treating
This tradition originated in mediaeval Britain, when on All Souls' Day, the impoverished would knock on people's doors and beg for food and money in return for saying prayers for the deceased. Trick-or-treating as it exists now is a contemporary adaptation of the practise.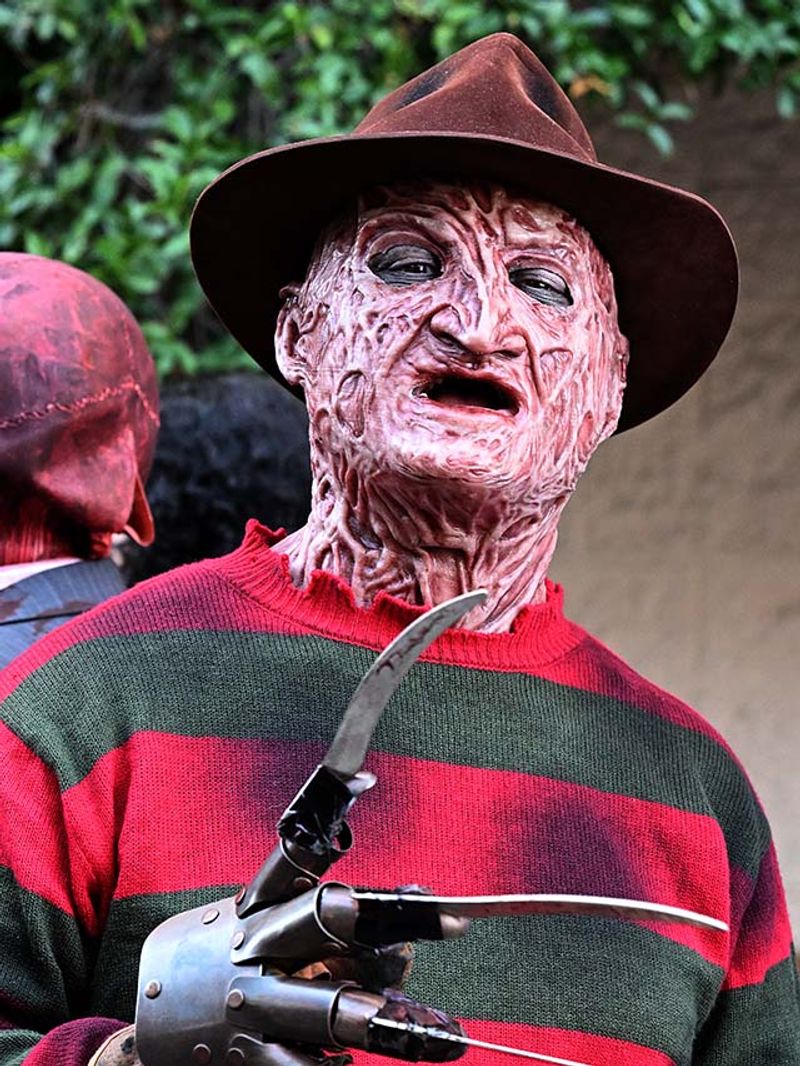 Psychic Homes
The notion that ghosts are more active on Halloween night is connected to the concept of haunted houses. Embracing the frightening season has grown popular with haunted attractions and mazes.
Black cats and witches
Halloween has traditionally been connected to witches and black cats. This relationship was influenced by the Salem Witch Trials of the late 17th century.
Halloween bonfires originated from Samhain, when people built bonfires to ward off bad spirits and stay warm throughout the upcoming winter.
Ideas for Halloween Celebrations
Halloween is celebrated globally these days, and its significance has expanded from its prehistoric roots. It's a time for enjoyment, ingenuity, and volunteer work. Here are some fun suggestions for Halloween celebrations: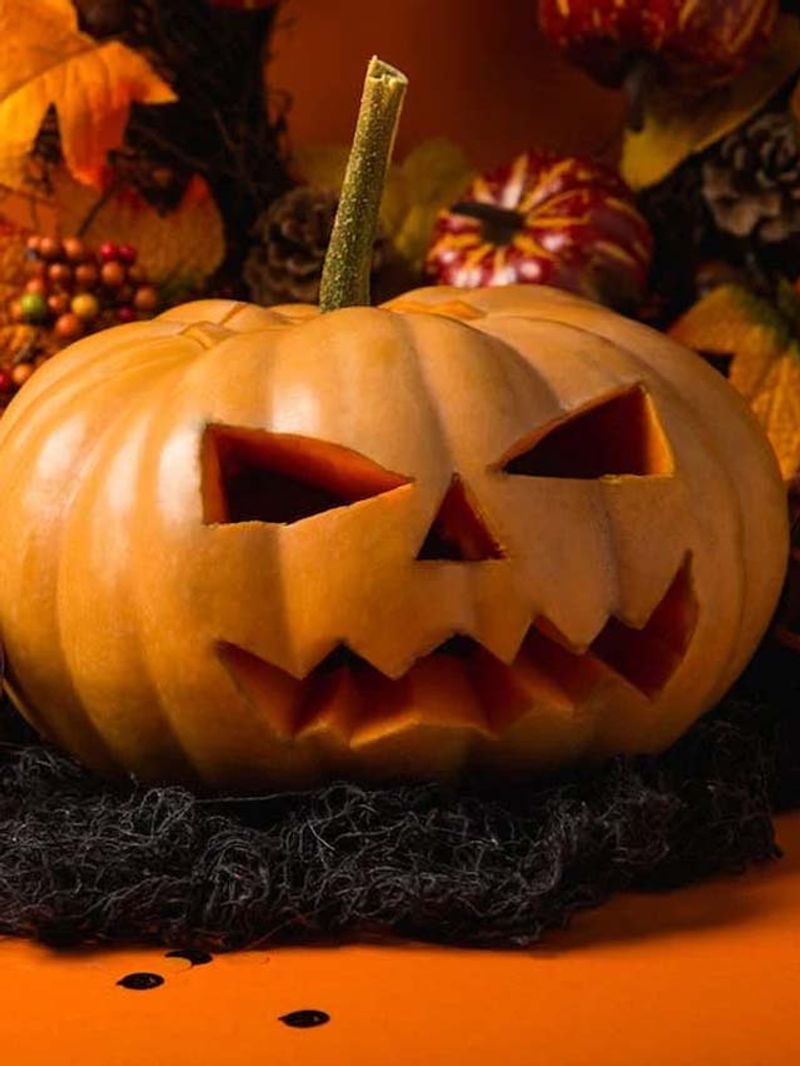 Decorating with pumpkins
Use your imagination while decorating pumpkins. Try painting or using other craft supplies in place of carving to create one-of-a-kind patterns.
Also Read: Halloween 2023: Mumbai's top 7 party spots for a spooktacular festival
Film Nights
Plan a movie night with a Halloween theme that includes beloved scary flicks or family-friendly selections for all ages.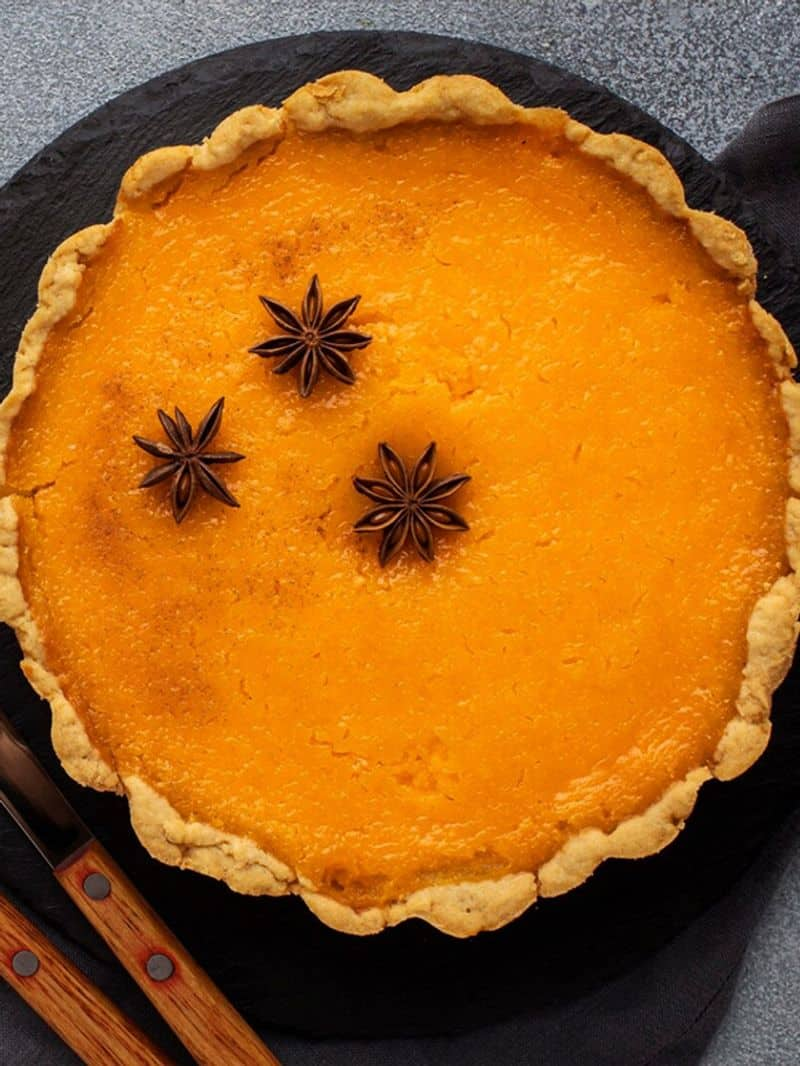 Bakeware and Cooking
Make snacks with a Halloween theme, such as witches' brew drink, mummy hot dogs, or scary cupcakes.
Costume Events
Throw a costume party for your loved ones and invite them to dress as their favourite monsters or characters.
Also Read: Halloween 2023: 9 scary and bizarre costumes for couples
Treasure Hunts
In your garden or area, organise a Halloween-themed treasure hunt complete with eerie clues and hidden objects.
Halloween is a celebration of the season's enchantment, both past and present, that unites people whether they prefer its ghoulish or whimsical aspects. Prepare to celebrate Halloween in style by embracing its rich tapestry of customs and meanings as the evenings grow longer and the weather becomes colder.
Last Updated Oct 31, 2023, 10:21 AM IST