Vijayadashmi 2023: Vidyarambham today in Kerala; know its significance and rituals
Vidyarambham is a symbolic and auspicious tradition observed on Vijayadashmi, that marks the beginning of a child's formal education journey. It is a way to instill the value of education and the blessings of wisdom from a young age.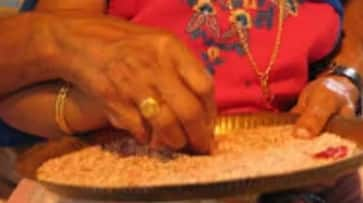 Vijayadashmi or Dussehra is a major festival in India that is celebrated every year at the end of Navaratri. Vijayadashmi is a compound of two words, 'Vijaya' meaning victory and 'dashmi' meaning tenth, connoting the festival on the tenth day celebrating the victory of good over evil. This festival's celebration has its roots in the epic Ramayana. It is the day Lord Rama kills Ravana, the demon king after he kidnaps Sita Maiyya.
Rama engages in war with Ravana, killing him to put an end to his evil rule. Rama's triumph over Ravana led to the establishment of dharma on Earth. The celebration honours the triumph of Good over Evil. Vijayadashami also marks the day when Arjuna, the Pandava warrior, overpowers the Kauravas in the Mahabharata.
'Vidyarambham' is a tradition observed on Vijayadashami, which is the tenth and final day of the Navaratri festival. It is a significant day for initiating young children into the world of education and learning. The word "Vidyarambham" is derived from the Sanskrit language, where "Vidya" means knowledge or education, and "arambham" means to begin or initiate.
How it is observed in Kerala?
On Ashtami Day in Kerala, books are placed for Puja in homes, traditional nursery centres, or temples. After worshipping Saraswati on Vijayadashami, the books are ceremoniously taken out for reading and writing. It is considered auspicious to introduce children to reading and writing on this day, known as Vidyarambham.
An elderly person writes the invocation, 'Harisree Ganapataye Namaha, Avighnamasthu', to Lord Ganapati on the child's tongue with a golden ring during the brief ceremony known as Vidyarambham, and then gets the child to write the same on a bed of rice or sand with their right index finger. The father or instructor holds the child's hand while tracing the mantra's letters with his finger. Then, the child's native language's alphabets are inscribed on the grains. The child is admitted for their formal education at school when this ceremony is over.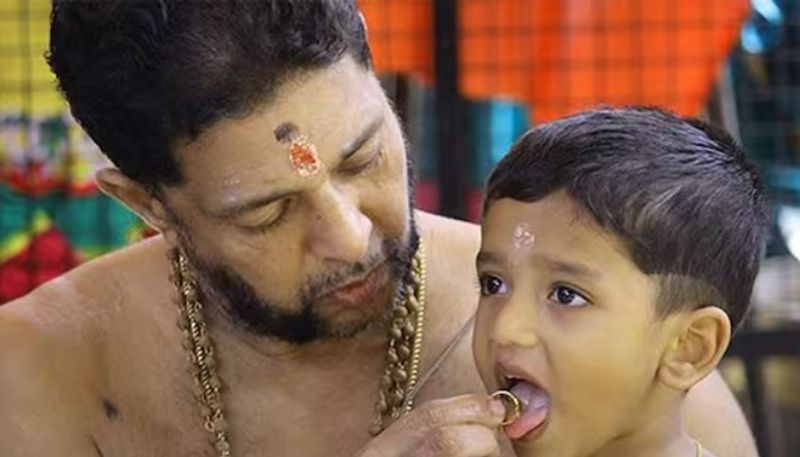 Attukal Bhagavathy Temple in Thiruvananthapuram, Guruvayur Sree Krishna Temple in Thrissur, Chottanikkara Devi Temple in Ernakulam, and Panachikkadu Saraswati Temple in Kottayam are a few of the important locations for the same.
It is also believed that on this day, teachers (gurus) and Saraswati, the goddess of learning, should be honoured by giving gurudakshina. This typically includes a betel leaf, an areca nut, a small amount of cash, and new clothing, such as a dhoti or saree.
 
Last Updated Oct 24, 2023, 6:00 AM IST