Relationship advise for girls: Here are 5 signs that he is not serious about you
Do you feel for someone special? Are you confused and spend time pondering on what he really feels for you? Here are a few signs that show that the guy you are dating is not serious about you. Check it out now.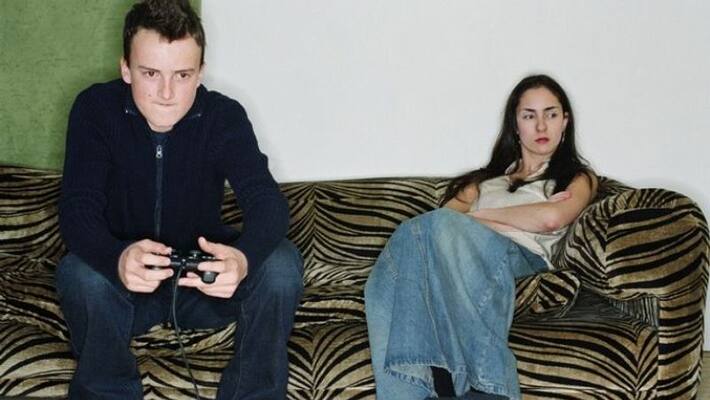 Men are not always best at verbally expressing themselves, and whether he is into you or not, you need to pick up on the signals. There are many signs of attraction that men are known for showing when they like someone. Even though it looks like a task, the trick is to read between the lines, keep a tab on their body language. Remember, girls, don't overthink what level of interest the guy has, but it is important to evaluate how he treats you and makes you feel. Here are signs that show that he is not serious about you.
1) He is not interested in your story
When we love someone, we want to know everything about them. Every tragedy, scar, victory matters to us. If he always is disinterested when you open up about yourself, it is not a good signal. When a man loves you, he will take the interest to know you more.
2) He does not open up to you
If the man you love does not let you into his world share his ambitions, dreams then you are just like everyone else in his life. If you both are having a physical relationship, it does not mean that he is serious about you. When a man cares about the woman he loves, he will always open up to her. If you feel that you are always trying hard to ask about his family and friends, then sorry to say he is not serious about you.
3) He avoids discussing future plans
If the guy rarely discusses future goals, then it is high time to let you know that he is not serious about you. It also means that he does not see you as a priority.
4) He does not want to make the relationship official
Has he told you that he does not want to be in an official relationship? Is your relationship a secret? If you hope that his mind will change and make the relationship official, then it is not a good sign. Also read: Mumbai, Chandigarh in top 20 least happy cities in the world to buy a home; Details inside

5) He won't delete dating apps
It does not matter if he tells you that he never browses dating apps. It means that he does not want to leave any other possibilities. Also read: World's first unisex condom, Wondaleaf, is here. All you need to know
Last Updated Nov 2, 2021, 10:00 PM IST