Photography a medium to express realism: Celebrity photographer Prashant Samtani
From Vivian Dsena to Shivangi Joshi, Arjun Bijlani, Sharad Malhotra, and Shivin Narang, Prashant Samtani has captured a lot of celebrities through his lens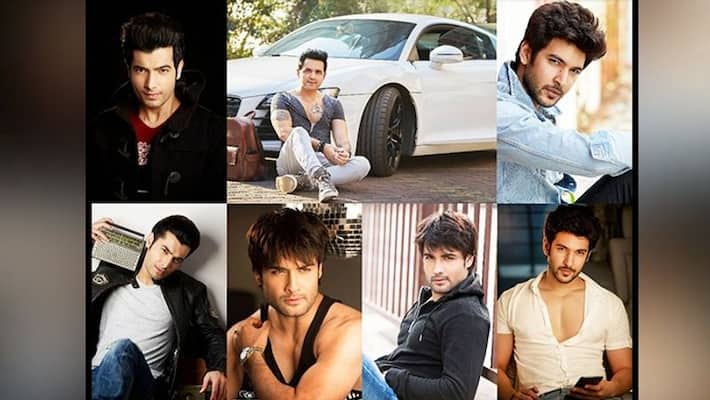 From Vivian Dsena to Shivangi Joshi, Arjun Bijlani, Sharad Malhotra, and Shivin Narang, Prashant Samtani has captured a lot of celebrities in his lens. The celebrity photographer has made a name for himself in the industry and boasts of a huge following on social media platforms as well. He says for him "photography is a way to express realism in life."
 He believes a good photograph always depends upon the eye of the beholder and added, "For me, photography is a way to express realism in life. Everyone has a different point of view towards fashion or portraits, I feel a good picture is defined as an image with high quality, however, it shouldn't lose the real personality of the one in the picture."
 He admits that through his photos he wants people to be able to look at the poser's soul.  
"My photography conveys expression, the soul of the person and it's real, natural, with minimal editing. A photographer needs to understand their subject. Since we do people photography, we need to understand a person's looks at every angle. Also, we need to understand the negative aspects so that it can be minimised while capturing them," Prashant said.
He even spoke about some celebs and working with them. Talking about "Madhubala – Ek Ishq Ek Junoon" actor Vivian Dsena, he said, "We have shot three to four times, starting with his first portfolio shoot in 2010. He has an amazing personality, sharp facial features, perfect jawline, and has the looks of an international actor. Shooting with him always felt like he was made for photoshoots. He also maintains proper eye contact with the camera which helps to give a very impactful shot."
"He was always friendly on-shoot and we have always shot with great ease and a comfortable atmosphere, more like brothers. The best part of our shoot was that our mindset matched in terms of planning and executing a shot for him, hence his pics come out best in all shoots," he added.
Prashant has even worked with actor Sharad Malhotra and says it was one of the most memorable shoots of his life. "We shot unplanned, without knowing each other at all. He is so down to earth. Meeting him for the first time felt like we are best buddies. Because of his hectic schedule, we just got two hours to finish the shoot and we shot between 11 p.m. and 1 a.m. This is the best part of photography, wherein work connects the photographer and an actor in just a fraction of seconds. We had an amazing shoot and would love to work with him in the future as well."
He also shared his experience of working with "Ek Veer Ki Ardaas… Veera" actor Shivin Narang. Calling him a good-hearted, simple guy, he said, "I had a great time shooting with him as he makes sure that his pics don't have over-styling or over-editing in any way. It feels good when your choice matches and it helps to keep the shot real with a natural outdoor look, minimal editing, and simple poses."
"Working with every actor has a different experience for me, however, I loved working with Shivin as he was more real and just not reel in his photoshoot," Prashant signed off.
Last Updated Jul 17, 2020, 4:44 PM IST