Numerology Prediction for November 20, 2023: Here's what you can expect today as per your birth number
Here is what the stars have in store for you on November 20, 2023, as per your date of birth. Check out the predictions by Chirag Daruwalla. Read and share with your friends.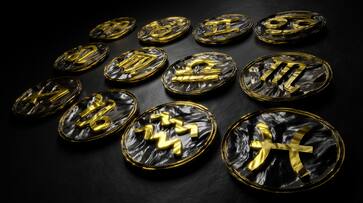 Number 1 (People born on 1, 10, 19 and 28 of any month)
Ganesha says today will be wonderful for you because you'll pick up new skills and have your abilities acknowledged. You'll find more tranquilly and mental stability through a variety of social and religious activities. When it comes to love, things can change a little since your partner might come out as a little needy or as wanting more attention from you. Make an effort to communicate with them effectively. It can be a poor day for you if you feel stuck in your work. You should attempt to avoid making rash decisions. Do not participate in office rumors.
Number 2 (People born on 2, 11, 20 or 29 of any month)
Ganesha says your life is probably going to undergo some startling adjustments today. You have a chance of getting a promotion and seeing a raise in pay. You will feel joy and calm in your romantic relationships. You'll have a really upbeat outlook on life. You're going to have a good day today, my love. Even if there may be problems in your relationship, they will be handled by your shared bonds and understanding. If you are not devoted, you could find another love quickly. As a result of your efforts and hard work, you will succeed today in your career. 
Number 3 (People born on 3, 12, 21, 30 of any month)
Ganesha says it seems like a great day. All day long, you might feel energized, and the positive energy might provide you the capacity to complete some demanding activities. Your enthusiasm and original ideas may inspire those around you. The romantic front may not hold as much promise. To treat your lover, you might have to make an extra effort. Restoring everything to normal may take some additional time. The professional front will not be without difficulty. To fulfill the deadline, you might need to make extra efforts. The predicted profit may not be realized by business owners.
Number 4 (People born on 4, 13, 22 or 31 of any month)
Ganesha says you just need to take care of your love life and today will be excellent. On the professional front, you might accomplish so beautifully. Numerous surprises are in the way for you. You and your partner might argue, which could damage your relationship. With those you love, you might want to share wonderful occasions. On the love front, today is not good. Don't try to convince your partner or sweetheart of your opinions. You can have a workable strategy and a sound notion to handle a challenging circumstance. Be receptive to other people's thoughts and opinions as well.
Number 5 (People born on 5, 14, 23 of any month)
Ganesha says your life will alter significantly on this day in many different ways. To fulfill your growth expectations, you're probably going to start thinking creatively. Today will bring you both relief and prosperity. Your financial situation will be excellent, but teaming up with someone is not advised at this time. You'll find security and self-assurance in your family. When things do not go as you had planned, do not get upset. Everything will go well, and romance will return to your life. You can find the one you've been looking for if you're single. Everyone will feel the effects of cupid, and love will be in the air.
Number 6 (People born on 6, 15 or 24 of any month)
Ganesha says today will present you with fantastic travel opportunities. You might run into an old buddy today, who would make you pleased, and you might get sentimental over a drink with your buddies. You and your companion may be arranging a trip to a lovely location soon. You could go on a romantic date with your spouse or show them your affection with thoughtful little deeds. A great idea is to wake them up with coffee and their favorite food. You two might be organizing a trip soon. 
Number 7 (People born on 7, 16, and 25 of any month)
Ganesha says the day will go nicely, that much is certain. You can lend a hand to family members or friends thanks to your solid financial situation, which will also win you favor. In terms of your career, you'll also be equipped to face new challenges. Try to deal carefully because certain people might take advantage of your emotional and sensitive character. You and your significant other might have some misconceptions today, but you can work through them by speaking with them. Your workload may prevent you from spending time with your family today, which might leave you feeling disappointed. Your financial situation will be excellent today. 
Number 8 (People born on 8, 17 and 26 of any month)
Ganesha says finding a healthy balance between your personal and professional lives will take a lot of work. If you want to succeed in a competitive job market, you need never stop studying and improving your abilities. Because of your lover's compassion and your compatibility with her, you can have enjoyable moments. If there is passionate affection on both sides, your day might be spectacular. Your career will not benefit from today, so exercise caution and avoid getting into a fight with employees about anything, as it might rapidly turn ugly.
Number 9 (People born on 9, 18 and 27 of any month)
Ganesha says you can get a lot done if you plan your day well. The moment is now to uphold your commitment to your employer and put your abilities to use achieving your goals. You might run into some annoying family disputes. It's crucial to keep your cool and steer clear of any potential dispute. Today appears to be a fantastic day for love. If you're single, you might meet someone and facilitate their romantic connection. If you and your lover are already married, you might make things more passionate.
Last Updated Nov 20, 2023, 1:04 AM IST