Numerology Prediction for March 17, 2023: Here's what you can expect today as per your birth number
Here is what the stars have in store for you on March 17, 2023, as per your date of birth. Check out the predictions by Chirag Daruwalla. Read and share with your friends.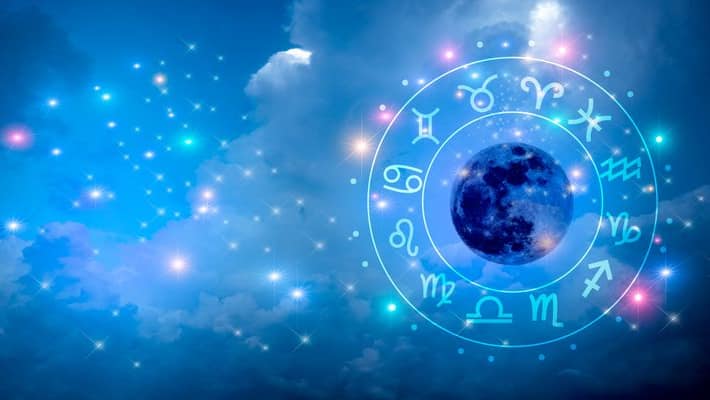 Number 1 (People born on 1, 10, 19 and 28 of any month)
Ganesha says the planetary position will be very positive. Pay special attention to your important work. With the help of brothers, there will be support in achieving any goal. Students' interest in science will be maintained. In the afternoon there may be some problem. With patience and restraint you can overcome the problem. There will be some problems due to competition, do not take any kind of business related loan at this time. Marital relations will be pleasant. You will get relief from the stress of the day.
Number 2 (People born on 2, 11, 20 or 29 of any month)
Ganesha says you will be able to spend the day as per your wish; problems related to children will be solved. Hasty decision may be wrong. Don't trust anyone too much. One needs to be very careful in business matters. Do not trust an employee or co-worker with financial matters. Due to the harmony between the family members, there will be an atmosphere of happiness and peace. Disappointment may be seen in love relationships.
Number 3 (People born on 3, 12, 21, 30 of any month)
Ganesha says these days you have worked hard to improve your personality which will yield positive results. Spend little time in social and community related activities. Income status in business will be good; import-export related work will speed up. There will be a happy atmosphere in the house. Meeting a friend will refresh old memories.
Number 4 (People born on 4, 13, 22 or 31 of any month)
Ganesha says you will get a chance to meet experienced people. Also there will be a positive change in your thinking style and routine. Don't trust anyone with money, because of that you will get into financial trouble. Circumstances are not very favourable. Avoid showing off. Don't let old negatives get the better of you in any partnership work. There will be excellent harmony between husband and wife. Health will be affected due to excessive workload.
Number 5 (People born on 5, 14, 23 of any month)
Ganesha says your work ethic and ability will be appreciated. The blessings and affection of the senior members of the household will be with you. Don't let past negatives dominate your present, don't get into unnecessary arguments. If any departmental inquiry related to business is going on, the result will be in your favour. Government employees will get promotion opportunities. In married life, there may be some disagreement regarding home arrangement.
Number 6 (People born on 6, 15 or 24 of any month)
Ganesha says your pending work will be completed easily. The home environment will be disciplined. Don't get interested in useless activities and focus on useful things. Your mind may be distracted by some small matter; your family life will be negatively affected. If you are planning to enter into a partnership, there is every possibility of success. Married life will be happy.
Number 7 (People born on 7, 16, and 25 of any month)
Ganesha says that fate and Karma are both on your side at this time. If there is a matter related to property then work related to it can be done. Solve any problem related to family peacefully. Anger can mess up situations. New business contacts will prove beneficial for you. Try to improve the quality of time in this business. Does some program related to entertainment with family, ongoing rift in love relationship will be removed. Complaints of stomach pain due to gas and indigestion.
Number 8 (People born on 8, 17 and 26 of any month)
Ganesha says your planetary position is very favourable; all important work will be done easily. Proper harmony will be maintained in both home and business. Control your anger. Otherwise the relationship with the friend may deteriorate. People involved in consultancy and public dealing should take their work more seriously. People working in government jobs may have to go away for some work. Mutual harmony between husband and wife will be excellent. There will be more closeness in love.
Number 9 (People born on 9, 18 and 27 of any month)
Ganesha says some people will get support to give shape to new plans. Try to refine your personality more through self-analysis at this time. Maintain privacy of your personal activities. Otherwise there may be obstacles in your work. Do not trust anyone in business activities, there will be unexpected success in insurance and commission related work. There will be rift in married life. There will be problems like cough, cold.
Last Updated Mar 17, 2023, 1:05 AM IST