Meet Yashodhara, India's most-reputed dog breeder, on 'ethical breeding', nurturing animals
In an exclusive chat with Asianet News, Yashodhara shared some insights about her life around dogs, breeding, nurturing and how she takes care of them as her own children, read on.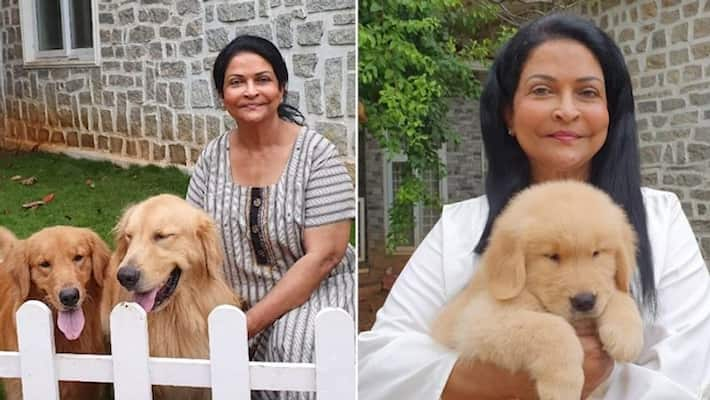 Yashodhara's day begins with furry arms and paws hugging her as she embraces them; while taking a glance at  'Yashbans kennel', whose brick she has assembled out of her love for animals, especially dogs. Yashodhara is India's most reputed dog breeder, who runs a kennel that takes care of dogs, stray or not, and showers immense love on them from grooming to nurturing.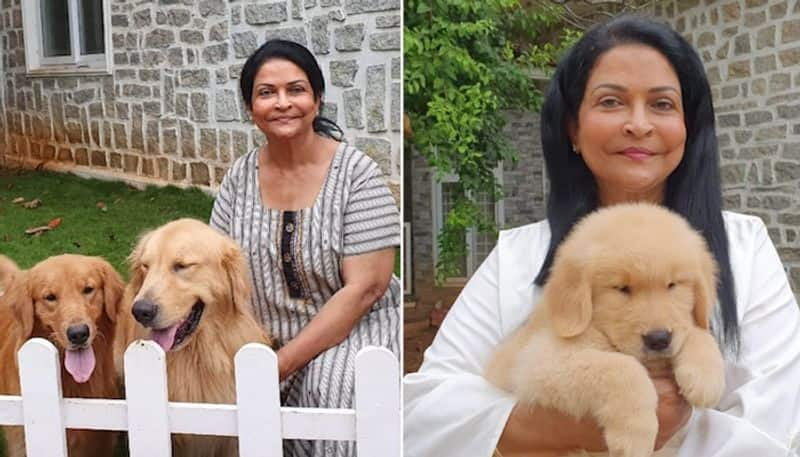 Q1: We have learned that your love for dogs and animals dates back to the time when you were a child, you used to bring homeless and injured puppies at home?
A: As a child, I never had a pet that I can call my own. But I was always passionate about animals and had a loving emotion towards them. I remember bringing home stray cats, dogs, or squirrels and taking care of them if they are injured until they are capable on their own or my dad discovering them and sending them to the S.P.C.A. I never really had a lot of friends while growing up, but for me, these lovely animals were my friends.
Slowly these animals became my world and even though my parents could not wrap their heads around the fact that this is my passion, my mom was very supportive. Slowly, the pets came in one by one, and the room on the terrace of my house, where my dad would never come, was my paradise. 
I still remember how I used to hate calves being tied up, far away from their milking moms, I would somehow manage to distract the milkman and quickly release the calf so that it could feed on the cow.I used to get abuses from the milkmen, but it had its own fun. I would bring crabs in a huge handkerchief, from the beach. I would also get goats to come into my garden. In short, I wanted all these animals around me and in my house. This was my dream. I remember cutting the fishing nets of the fishermen on Marina beach, so they won't catch the fishes.
I had a very interesting childhood. I was always under the impression that I can change the whole world's opinion about animals and the necessity for us to co-exist and live in harmony. By the time I was 10, I lived in a home with dogs, cats, mice, fish, a calf, a crow, a tree-lizard, a mongoose, and so many more that I had rescued and I would feed. Soon I realised, maybe I have a special talent, and the gift to take care of a newborn, abandon animals.
Q2: Yashbans is the product of your love and passion towards dogs and animals, how did you assemble the bricks of this kennel?
A: When I was about 14 years old, a classmate of mine told me that she had bought a "pedigreed dog" for a price and my stray dogs were in no way comparable to her pedigreed specimen. I could not understand at that time that you could 'buy' animals, it was a whole new concept to me.
Many animals wanted a home. This got me into thinking. Why could I too not breed pedigreed dogs, sell them, and with that money take care of the stray and abandoned animals?. After moving to Bangalore I decided to make my passion my profession and make it in the best way possible.
I thought I would give the underprivileged animals a chance to survive, help those animals who needed my assistance, along with care, and nurturing. Alongside, become a top breeder of pedigreed dogs. So with the money I got as a 'gift' for my wedding, I bought myself the first pedigreed dog, which soon became the foundation stock for my breeding. This was how Yashbans Kennels was formed in 1980, "Yashbans" standing for part of my name 'Yash' and 'bans', from Bangalore, the city that gave shape to my dreams.
My concept of setting up world-class breeding and boarding kennels and an exclusive grooming parlour for pets was something very novel forty years ago, not many would understand this passion and profession. My family members were very skeptical and thought that "I would go to the dogs." Working from home came with other responsibilities such as taking care of dogs, grooming, household work, etc. You could not get help as people were scared to work with dogs. There was no commercial dry dog food available, in case there was an emergency, and you could not cook for the pets.
You get pressured to give in to the demands of aborting your passion to please your family members. However, my daughters, even though they were so young, understood this passion. They stood by me, supported me wholeheartedly, gave me immense strength, courage, and encouragement to follow my dreams. They cherished this career with me, taught me not to quit, and made it a memorable experience. My work is very challenging as it is a rollercoaster of an emotional and financial circle that needs to be catered to and managed efficiently. But I love it.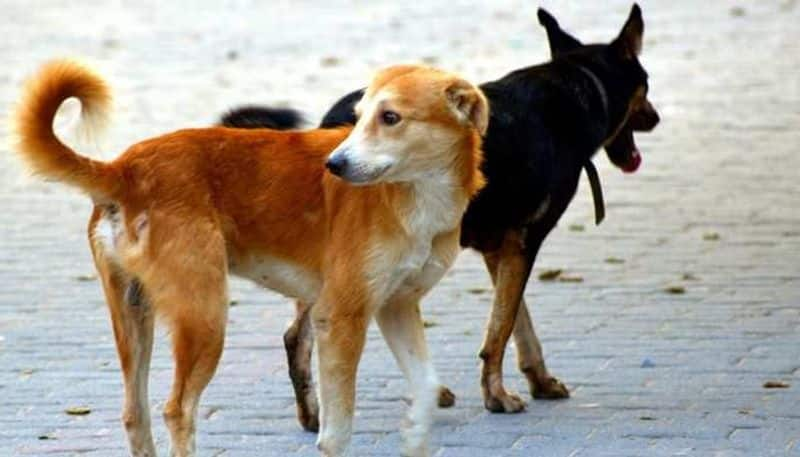 Q3: You have been in the business for over four decades, how has the market changed over the years in terms of breeding and dog grooming?
A: Pets are an integral part of many families. The culture of being a pet parent is increasing tremendously. Pet lovers think of their pets no lesser than their children. Pet care services have established themselves as a 'regular business', just as any other business. The concept of rearing pets has changed over the years and now pets have become an integral part of families.
The needs for pets have grown and so now we have dedicated pet shops selling anything from pet foods to pet accessories including clothes and shoes for them, pet spas, daycare and boarding centers, pet sitters and pet walkers, and even pet holidays resorts.
Breeding top-quality pedigreed dogs have given opportunities to many growing avenues in the business field. Today we have innumerable brands of commercial dog foods too.
Q4: The puppy grooming industry has grown tremendously; how much does the wealthiest client pay for grooming and luxury lifestyle? 
A: Pets are now a part of society and the immediate family. In this world of competition and comparisons, people want their pets to look better than their neighbours. Pet owners are ready to spend well despite any prevailing economic challenges.
Today's pets are extremely pampered. Pet pampering is spreading where a small, but growing, number of owners are spending big on products and services for their pets. They are willing to spend an amount if they are assured that their pet is taken care of and pampered. Professional pet grooming makes one's pet stand out, and look the best.
Q5 You have showcased your determination for perfection by breeding two 'Dog of the Year,' and a 'Reserve Puppy of the Year,' besides breeding and owning innumerable champions and line-up winners, tell us more about that?
A: I have been associated with the world of 'show dogs' since the start of my kennels, 'Yashbans' in 1980. My determination for perfection was proved by breeding two 'Dog of the years,' and a 'Reserve puppy of the year'.
I have also won coveted awards of 'Breeder of the year,' 'Dog of the year' 'Reserve dog of the year', 'Reserve puppy of the year'. I have bred over 300 best of breeds, champions, group winners, lineup winners, and best in show winners.
Over the years, Yashbans Kennels has earned the name of being India's most reputed and well-known kennel. It has made me realise my dream of becoming one of India's most successful women in this unique field, created from a passion.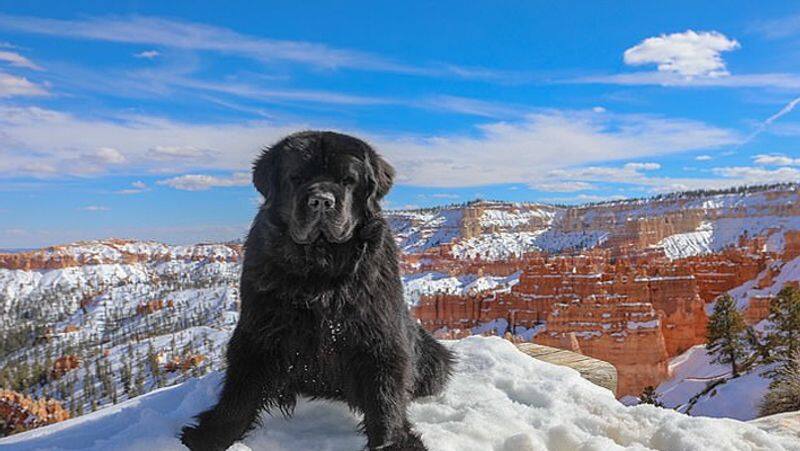 Q6: There is a world of luxury pets, and then you cater to street dogs and look after their welfare despite not being an NGO; how do you manage this on both sides of work? 
A: I was always passionate about animals. Y.A.S.H (You Are Safe Here) is a self-funded project close to my heart. I have dedicated my life to the welfare and care of injured, homeless, aged, helpless, and stray animals. I am committed to helping the voiceless, injured, neglected, homeless, stray, aged, helpless, and abandoned animals.
I provide them the comfort, care, and love they need. My heart and place will always be open for them. I aim to continue this work and inspire people about the same. The stray is an important part of my life and existence. I firmly believe that good things come to those who take care of animals. Both my passions of breeding the finest dogs, nurturing and caring for those less fortunate, actually complement each other.
Q7: What all are the top-level facilities and luxuries provided to the dogs in Yashbans; how is the infrastructure of the kennel?
A: The numerous well-designed kennels have plenty of space. We have outdoor kennels with individual runs and rooms, all equipped with fans in the room and the open area. We have a two-storeyed building which houses indoor kennels and has non-skid flooring in all the rooms.
The multiple, individual rooms are large and built with thought, love, and affection. There are no cages in the kennel. The dogs can never get lonely as they can see other dogs. There is no question of any mishap as each dog has its enclosure made of strong mesh, which is about 9 feet x 10 feet in size and seven feet high.
All the rooms have both air-conditioners and fans, that are used according to weather conditions. My well-trained Staff is constantly checking, playing with the dogs. We have separate whelping rooms and a puppy care room for our mothers,new-borns, and young puppies. The best food tried and tested for over forty years is fed to the dogs.
Comfortable beds are provided for them to sleep on, be it my pedigreed dogs or non-pedigreed dogs. Toys and treats are part of every dog's day.
We also have a lush green garden area for the dogs to play turn by turn. We have a 24/7 CCTV installed that overlooks every part of my kennels.
We have a beautifully designed puppy pool that we use in the summer for the dogs and pups to swim. I am probably the first kennel to go as eco-friendly as possible.
We have our in-house biogas plant that fuels our entire kitchens. Very soon, we will be installing solar panels to power the entire setup.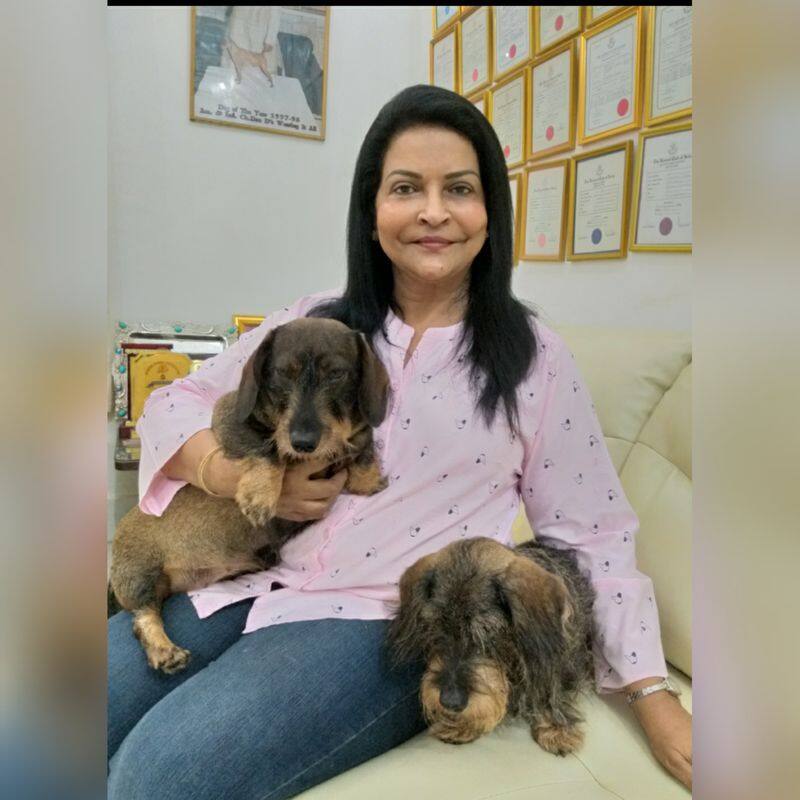 Q 8: What kind of customers come to buy dogs from your kennels?
A: My customers come from all walks of life. From top businessmen, entrepreneurs, to the ordinary housewife who wants to have a pet from a reputed Kennel as a show dog, or simply as a companion and a stress buster.
Sometimes families want to add one more member to their home or give companionship as no one else could, to their emotionally, physically challenged, or autistic child.
I talk to all my customers and ensure that each home can provide love, care, and time. I ensure that they are aware of the responsibility of having a pet. I am proud to say that some of my dogs are third-generation pet-owners of Yashbans puppies. I have been lucky that my pups have gone to responsible homes.
Each pet owner has taken a personal part in rearing the puppy, plays an active part in the pet's life, and keeps them safe and secure till the end of their life. My responsibility as a breeder doesn't cease once the puppy leaves my kennels.
I am there to talk to them on a day-to-day basis, seeing the videos of the puppies, if they cannot bring it in person, advising them, and encouraging them on the correct upbringing of the puppy. I also ensure that vaccination schedules are carried correctly throughout their lives.
Tried and tested feeding charts are provided for their entire life of the puppy. I provide a life-long support system for all my pups. They are my children. People recognize this and understand the need and necessity to have one of my puppies. This is one reason why I am a leader in the pet industry today.
Q9 You have a campaign for ethical breeding of dogs, can you shed some light on it?
 
A: The term 'Breeder' is the most used and misunderstood word in the dog game today. Practically, anyone who owns a dog and breeds a litter of puppies is termed a 'Breeder'. This, unfortunately, does not differentiate him or her from a person who has carefully selected his or her breeding stock dedicated their lives to learning, experimenting, and attending Dog Shows regularly, and eventually creating a reputation as a top Show Kennel or Breeder.
To be a quality breeder, you do not breed from a dog or a bitch, just because you happened to have purchased the puppy for the benefit of the family. If he or she is not a registered puppy from a dedicated Breeder and does not have a record of his parentage and bloodlines, and who has not been ruled out of any possibility of genetic or hereditary problems, do not breed him or her. It is always beneficial to neuter or spay such a pet.
Making sure you have ample space, time, money, and patience for such a hobby are very important. Remember, breeding and selling pups will look very lucrative at first, but if you were to calculate the time, efforts, and expenses involved in breeding a quality litter of puppies, you would not make the remuneration you wish to, perhaps nothing at all.
Never, ever become a puppy mill by just producing puppies because there is a sudden demand for such breeds, either because a movie or an advertisement has promoted the breed. Do an in-depth study of the breed first, its hereditary problems, its suitability to the environment, and other conditions, before you attempt to breed such specimens. They could have problems that would become frustrating for an innocent, new pet owner to handle.
Breeding should be done correctly and selectively and at well-spaced intervals only. Never, ever over breed a bitch or give out a male dog too many times at stud, just because of the demand. Pay the price for top-quality and proven bloodlines if you wish to improve your breeding program.
Do not be kennel blind. A Breeder learns and understands the breed even before attempts are made at breeding pups, which have to be correct in conformation and temperament. If a Breeder wants to conform to ethical practices and earning profits is not his only motive, he or she should never be tempted to over breed their dogs or pick up puppies from elsewhere to meet the overwhelming demand or falsify pedigrees or parentage.
In-breeding should not be advocated by a novice breeder as it can give rise to a lot of genetic and hereditary problems. It is always wise and safe to follow line-breeding or outcross breeding. Bitches and dogs that are not conformationally correct, aged, not physically strong, temperamentally unsound, and monorchid dogs should never be bred from, even if they come free of cost. An ethical breeder is someone whose number one goal is to better the breed. 
Q10 Tell us a bit about your book?
A: My book, The World Through My Golden Eyes, is an emotional story narrated by the Golden Retriever Tara, who is suffering from Cancer. She is likely to be euthanized, much against her wish.
Unfortunately, Man, who is the alternate God makes all decisions on behalf of creatures who have not been endowed with a voice. They are just mute spectators to their own lives. In order not to be taken unawares and be 'put to sleep', Tara decides not to sleep and keeps herself forcibly awake. She keeps recollecting various stages and various experiences in her life. Her birth home and her Breeder, for whom she nurtures a love beyond all measures and a bonding that is beyond human comprehension. Despite being born physically
challenged, her desire to become a top show specimen.
How faith and prayers made her overcome her shortcomings and enabled her to achieve her dream. Her transition of loyalty and love from her Mistress, Vasuki to her new owner, her Mom Shruti. Her winnings, her forbidden love affair with a Mongrel makes you realise that she is as human as any of us. Her encounter with other less fortunate voiceless animals with tales of woe and the cruelty of man, makes you, as a reader, develop empathy and understanding of these less fortunate beings in the world.
Tara's Mom, who is against euthanizing Tara much against the veterinarians and all her friends' advice, finally understands that there was justone last hope for Tara to become alright. So she brings Tara back to her Breeder (her Mistress) where the magic happens, infused with love and faith.I wrote this book to awaken the senses of empathy in every reader.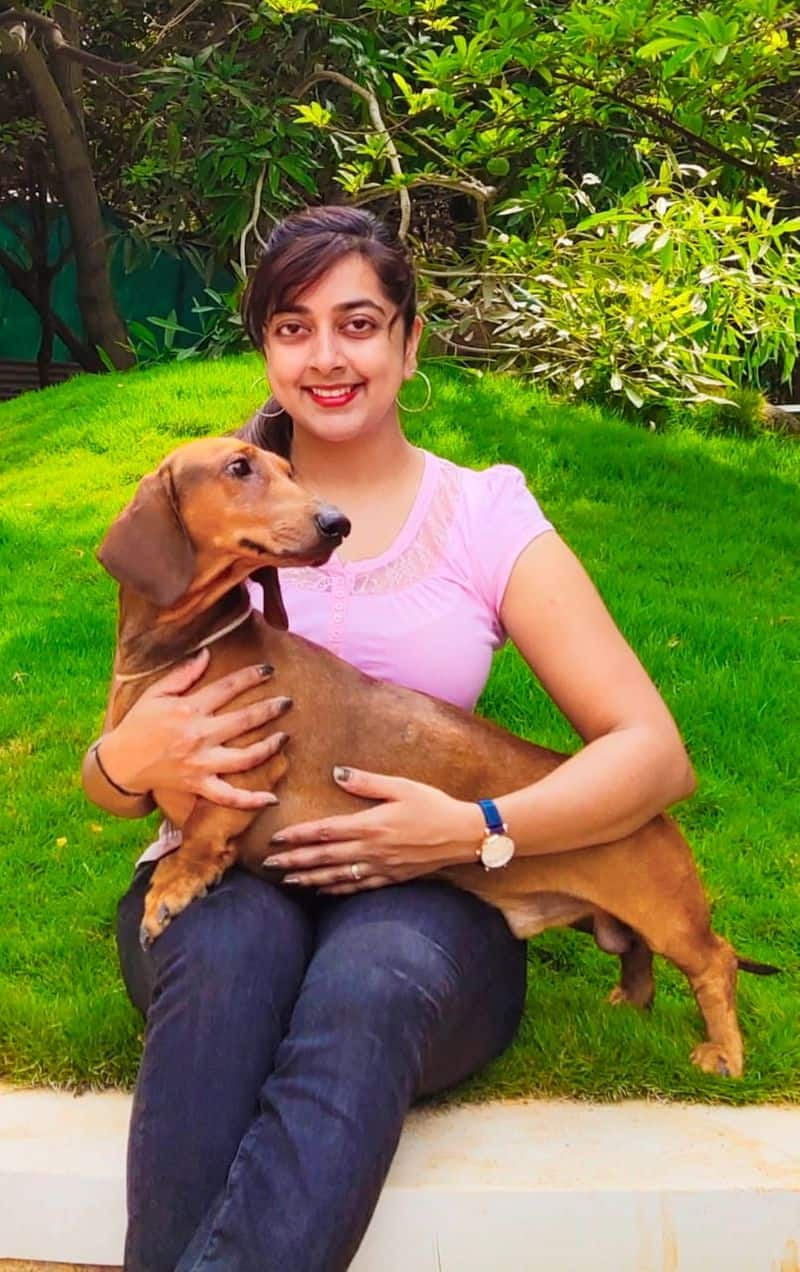 Q11 Your daughters also lend their helping hand in the yashbans, do they have professional grooming expertise too?
A: My daughters were born being surrounded by pets, and having the love for animals in their genes, it was natural that they followed the business I had created, just like any other family business. There was no compulsion.Yashbans is a family-run business and is managed by my two daughters, Rishya and Radhiya, and myself. It would not have been possible for me to have grown this much, without the tremendous love my daughters have for pets and the concern they share for the wellbeing of these animals.
They are both now well equipped with sufficient knowledge and hands-on practical training in Kennel management, veterinary know how to take care of emergencies and professional grooming techniques. Radhiya is India's only Master Groomer.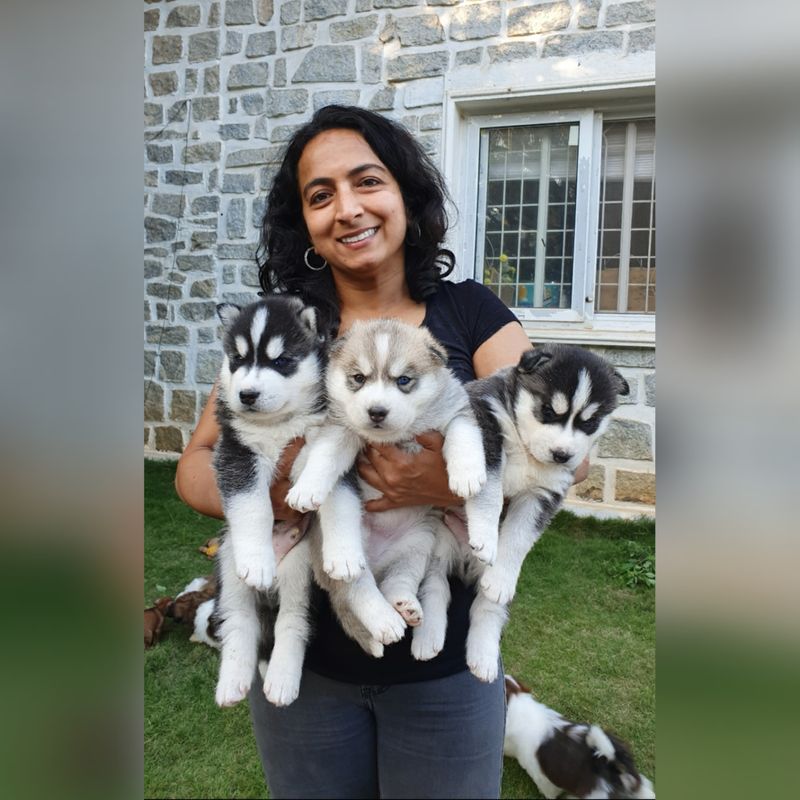 Radhiya tutors and trains aspiring pet groomers to make a profession out of their passion. She has trained over 160 students to date, all of whom have created businesses of their own.
Both my daughters are qualified Canine Behaviourists, Pet Psychologists, and Canine Communicators. Radhiya is also a qualified Animal Physiotherapist.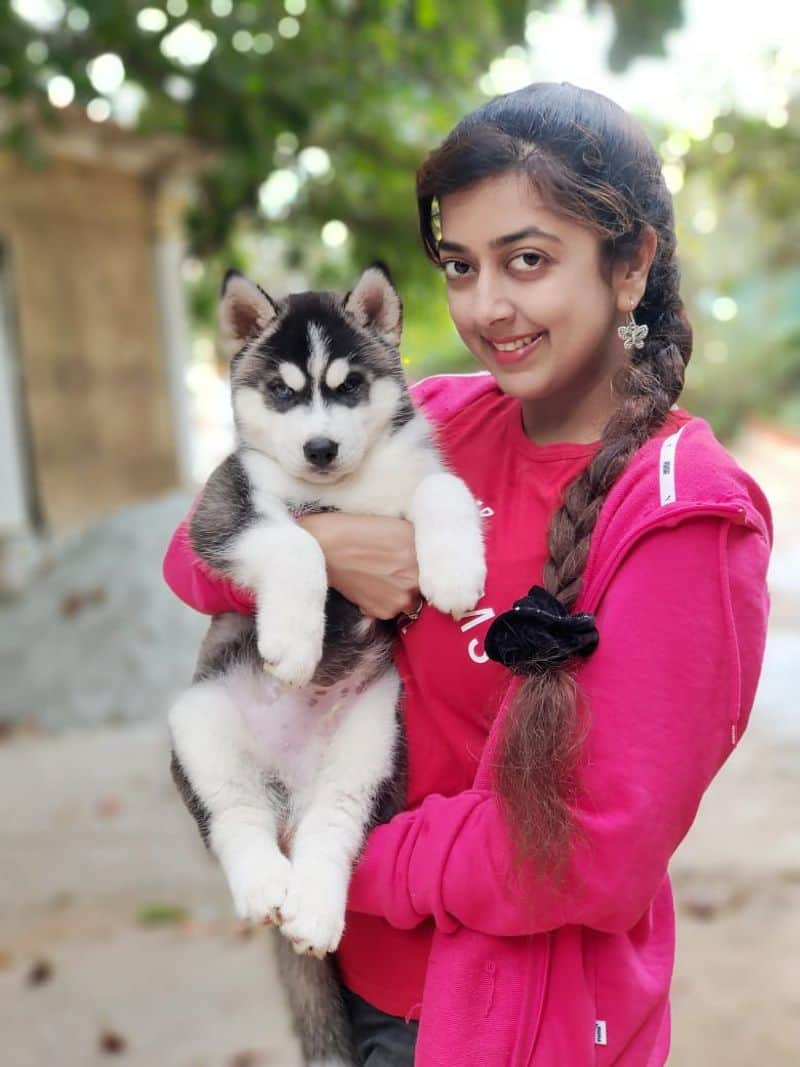 Q12 Many people abandon their dogs. Be it pedigreed or not. Please shed some light on this.
A: Remember, "you" chose your pet in the first place. You have no right to abandon it after a couple of months or years because you suddenly realize that you do not have the time for it, or the pet smells or he misbehaves, etc, or that suddenly you have realized that you are going to have a child and now there is no place for a pet. He has placed his whole life in your hands. Remember, your child can
survive without you. But not your pet. To him, you are his whole world.
Q 13: Is there anything else we need to know about you?
I have gone to the dogs and I am extremely proud of it. I enjoy what I am doing. I am my own Master. Working on my timings. I decide just how much I want to earn and what time I am willing to spare. With absolutely no stress at all.
I have successfully converted my passion for pets into a lucrative career.
With the immense knowledge, I have acquired over the years I have written many articles and given motivational speeches about Dogs and the Dog World. I believe in educating and encouraging the younger generation to practice ethical breeding and showing compassion to all living beings.
I want the world to understand that we have to conserve and preserve all living beings, and every living beings have the right to this world just as much as we humans have.
As an Entrepreneur, I started Fuzzy Wuzzy, Petzorama, and Ayurveda for animals. I enjoy the roles of being a Breeder, Judge, Mother, Environmentalist and Conservationist.
Last Updated Feb 20, 2021, 12:13 PM IST