International Day of Democracy: Day, history, significance
International Day of Democracy, established in 2007, promotes democratic values and awareness worldwide. Explore its history, significance, and the top five democracies: the US, India, Brazil, Indonesia, and Japan. Democracy's challenges and strengths are examined, emphasizing the ongoing need for vigilance and commitment to its principles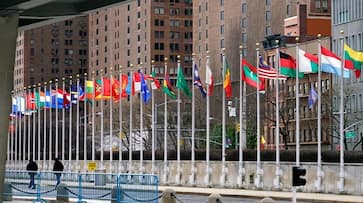 International Day of Democracy, observed on September 15th each year, serves as a global reminder of the fundamental principles that underpin democratic societies. In this article, we delve into the history and significance of this day, shedding light on the world's five largest democracies.
History 
The International Day of Democracy was established by the United Nations General Assembly in 2007. This historic proclamation aimed to promote and uphold the principles of democracy worldwide. Democracy, as a system of governance, emphasizes the importance of citizen participation, human rights, and the rule of law.
Significance 
The significance of this day lies in its role as a catalyst for raising awareness about democracy's importance. It reminds nations of their commitment to democratic values, encourages governments to be more transparent and accountable, and underscores the need to protect and promote the rights of all citizens. On this day, governments and organizations worldwide host events, seminars, and discussions to engage citizens in conversations about democracy.
The day also highlights the challenges that democracy faces globally, such as electoral fraud, corruption, and threats to freedom of expression. It encourages societies to work collectively to address these issues and strengthen their democratic institutions.
Top Five Democracies in the World
United States: The United States is often considered a beacon of democracy. Its democratic system includes three branches of government, a constitution, and regular free elections. However, it faces ongoing debates about campaign financing, gerrymandering, and voter access.

India: India, the world's largest democracy, boasts a diverse and vibrant political landscape. It has a multi-party system and regularly holds elections at the national, state, and local levels. Challenges include issues of inequality, religious tensions, and political corruption.

Brazil: Brazil's democracy has made significant progress since transitioning from military rule in the 1980s. However, it grapples with political polarization, corruption scandals, and challenges in addressing social and economic inequality.

Indonesia: Indonesia is the world's most populous Muslim-majority nation and has made remarkable strides in democratization since the late 1990s. It faces challenges related to ethnic diversity, religious pluralism, and decentralization.

Japan: Japan has a well-established democratic system characterized by political stability, a robust economy, and strong institutions. However, demographic shifts and concerns about political apathy among youth are challenges it must address.
ALSO READ: Skin Bounty: 5 surprising benefits of Curry Leaves in increasing softness
International Day of Democracy serves as a global reminder that democracy requires ongoing vigilance, nurturing, and commitment. By celebrating this day and reflecting on the world's largest democracies, we can better appreciate the diverse ways in which democratic principles are implemented and the challenges they face in an ever-changing world. It is an opportunity to reaffirm our dedication to the values that underpin democracy and work towards a more inclusive and just global society.
ALSO READ: Ganesh Chaturthi 2023: Love Puran Poli? Here's recipe for its south Indian version Obbattu
Last Updated Sep 15, 2023, 6:03 PM IST