Heart Attack: Vomiting to nausea and more unexpected warning signs you should look out for
Heart attacks have become a rising cause of death these days. Your body gives you particular signals- you risk a heart attack. Here are some symptoms of a silent heart attack.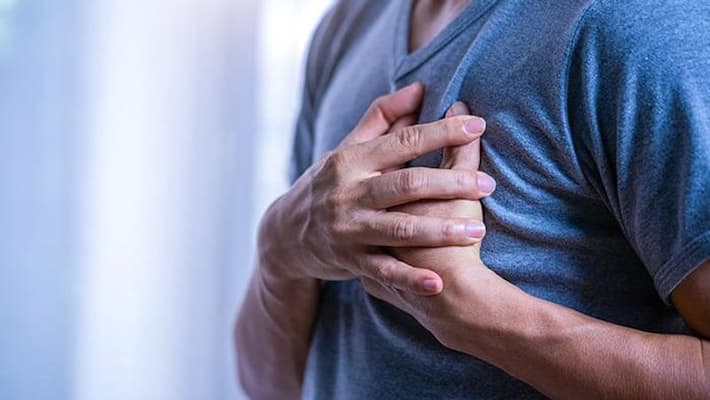 We can see many young people suffering from heart attacks these days, and this can be because of the lifestyle they are following. Movies tend to dramatise heart attacks, which has made people think that is what happens when someone has a heart attack, but the truth is that your body shows some silent symptoms before having a heart attack.
Some of the silent features of a heart attack are- 
Waking up in cold sweat - when your arteries are clogged, your heart works harder to pump blood throughout your body which also stresses your heart. When this happens, your body sets more to keep your body temperature down. If you are experiencing cold sweats or clapping in your skin when you wake up in the morning or the middle of the night, you should consult a doctor.  
Feeling nauseated can also experience mild indigestion or gastrointestinal problems before a heart attack. It would be best if you did not take this for granted by taking antacids and seeking medical attention. Older people are typically more prone to digestive issues and dismiss these signs of heart attack as heartburn or any other food-related problem.
Also Read: Is Bitter Gourd Pickle (Karela Achar) good for diabetes? Read this
Vomiting - along with stomach pain, can be one of the symptoms. When you vomit, the contents are forced to travel through your stomach and food pipe and come out of your mouth. This is not healthy, and it would be great to consult a doctor. 
Some of the most common symptoms are chest pain or discomfort in the chest area, pressure in your chest area, and pain in your right arm, neck, and jaw. You are feeling light-headed or having difficulty in breathing.    
Also Read: Do you have thin hair? Here are the top 5 things you should avoid
How to respond to a heart attack
The first thing you should do is call an ambulance immediately. This step should also be followed if you are experiencing any symptoms. Your priority is to consult a doctor without fail.
Last Updated Sep 21, 2022, 1:31 PM IST